For Early Stage Cybersecurity Startups Survival is the Name of the Game, Says Cybereason Co-Founder
While startups that bring real innovation to the table can still make it, given the number of early-stage companies in the domain securing early funding is hard, Cybereason co-founder Yossi Naar said
Cybersecurity is a risky market to enter right now if you are an entrepreneur, according to cybersecurity company Cybereason Inc. co-founder Yossi Naar. "There are so many cybersecurity startups in Israel - over 700 - very few will survive," Mr. Naar said in an interview with "30 Minutes or Less," a podcast by Microsoft Accelerator TLV, which aired on Calcalist, Sunday. While startups that bring real innovation to the table can still make it, given the number of early-stage companies in the domain securing early funding is hard, he added.
For daily updates, subscribe to our newsletter by clicking here.
In an interview with the podcast earlier this month, Israeli-born technology entrepreneur and venture capitalist Yuval Shachar expressed similar views. "There are too many companies with similar solutions to the same problems," Mr. Shachar said.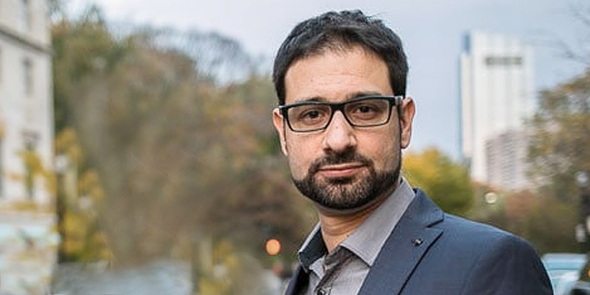 Cybereason Co-Founder Yossi Naar. Photo: Ryuji Suzuki
Founded in 2012, Cybereason specializes in endpoint detection and response software. The company is headquartered in Boston, with a research and development center in Tel Aviv and offices in London and Tokyo. In June, Softbank Corporation invested $100 million in the company, bringing Cybereason's equity funding to a total of $189 million. Prior investors included venture capital company Charles River Ventures, Boston-headquartered Spark Capital, and aerospace and defense company Lockheed Martin.
Following the investment, Cybereason intends to expand and hire 300 new employees in 2018, bringing its global workforce to 700. As part of the expansion, Cybereason's Tel Aviv offices will relocate to the three top floors of a Tel Aviv skyscraper, spanning some 54,900 square feet (5,100 square meters).
Mr. Naar said Cybereason aims to create "a holistic, full-stack solution and be the best, not necessarily the cheapest."
Mr. Naar also addressed the talent crunch Israeli tech startups including Cybereason are in. "The biggest challenge is finding the best people—other companies are constantly trying to poach our employees," he said. Several Israeli startup founders took to Facebook earlier this month, accusing Amazon of systematically poaching their employees in the country.
The 30 Minutes or Less podcast, which launched in March, is hosted by Navot Volk, the managing director of Microsoft Accelerator TLV, and tech entrepreneur Aviv Frenkel. The two interview tech founders, investors, and other key members of the Israeli tech ecosystem.