Trump's Statements on Jerusalem Triggered Cyberattacks on Israel, Says Former Israeli Cyber Chief
The number of cyberattacks on Israel increased significantly in response to the December announcement by U.S. President Donald Trump, a former Israeli national cybersecurity chief said Monday
The number of cyberattacks on Israel increased significantly in response to the December announcement by U.S. President Donald Trump stating the U.S. recognizes Jerusalem as Israel's capital, Israel's former national cyber chief Buki Carmeli said at an Israeli parliament committee meeting Monday.

For daily updates, subscribe to our newsletter by clicking here.

Specific events, including the statement made by Mr. Trump, contributed to an overall increase in the number of attacks directed at Israel in 2017, Mr. Carmeli, the former head of Israel's National Cyber Security Authority, said.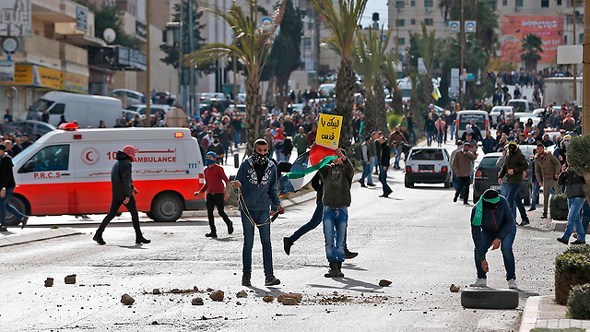 December protest in Jerusalem. Photo: AFP

Jerusalem is the seat of Israel's parliament and the country's supreme court and hosts the official residences of Israel's prime minister and president.

Following Trump's speech, violent demonstrations were held in Israel and in the West Bank. Due to the unrest, several countries, including the U.S. and China, have issued travel warnings to the area.

Mr. Carmeli also noted that in 2016 and 2017 35% of all cyber attacks on Israel targeted government offices, while 25% of the attacks were aimed at technology companies and 10% targeted the finance industry.

Founded in 2016, and based in Be'er Sheva, a desert town in the South of Israel, the National Cyber Security Authority has recruited 110 state employees and the same number of outside consultants to date.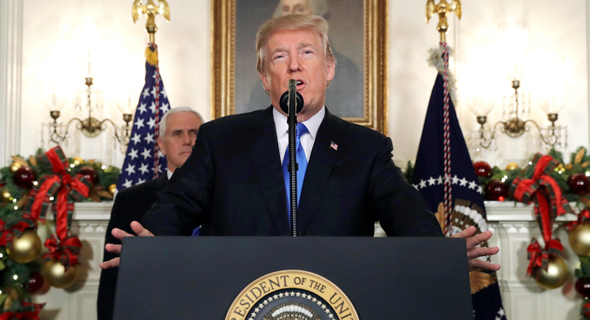 U.S. President Donald Trump during Jerusalem speech. Photo: AP

The authority worked alongside the Israeli National Cyber Bureau, established in 2011. The bureau is in charge of Israel's cybersecurity strategy, while the authority oversees operations. Both bodies operated under the Israeli prime minister office.

Mr. Carmeli recently stepped down from his position following a restructuring that has seen the two government entities merged. The new entity, dubbed Israel National Cyber Directorate is headed by Yigal Unna, the former head of the signal intelligence division at Israel's internal security agency.

The directorate he heads started operating earlier this month, managing collaborations with other states and cyber-focused security organizations around the world, Mr. Unna said.