Jerusalem Startup Incubator Plans to Invest in 100 Startups
The incubator, operated by Jerusalem-based equity crowdfunding firm Ourcrowd, Motorola and Reliance Industries, will focus on startups developing AI technologies and automotive tech
Labs/02, a startup incubator operated by Jerusalem-based equity crowdfunding company OurCrowd Management Ltd., plans to invest in around 100 early stage startups over the next ten years, the company announced Tuesday. The incubator will invest between $750K and $1.2 million in each company, with an average investment of around $1 million, according to the statement.

For daily updates, subscribe to our newsletter by clicking here.

Operating in Jerusalem, Labs/02 is managed by OurCrowd, by Motorola's data communication subsidiary Motorola Solutions Inc., by Mumbai-headquartered Reliance Industries Ltd., and by the Hebrew University's knowledge transfer company Yissum Research Development.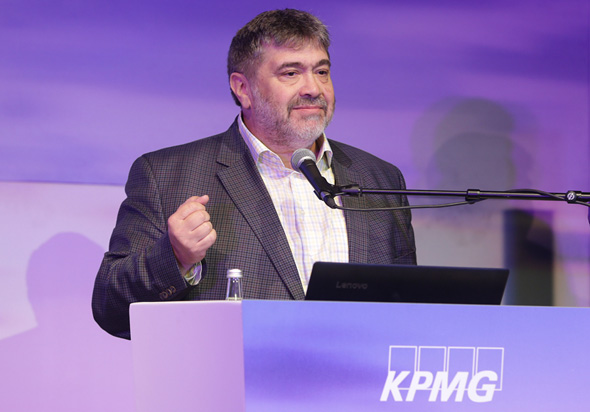 OurCrowd founder and CEO Jon Medved. Photo: Orel Cohen

Companies participating in the program will be eligible for government investments, as part of a long-running Israeli government program to support early-stage startups. As part of the program, the state provides startups that have already secured funding, additional government backing of up to $620 thousand (NIS 2.1 million).

The incubator will focus on investments in startups developing AI and deep learning technologies, technologies for autonomous vehicles and smart city solutions. So far, it initiated investments in two Jerusalem-based startups—Keepers Child Safety, a startup developing tools aimed to protect children from cyberbullying, and C2A Security, a startup developing car safety systems.

Founded in 2013, Jerusalem-headquartered OurCrowd raised over $500 million to date from around 20,000 investors and supported over 130 startups. Earlier this month the company announced it is raising a new $100 million AI and IoT venture fund. In a September report, IVC Research Center Ltd., an Israel-based research company, named OurCrowd Israel's most active crowdfunding platform, stating it is involved in 58% of all equity crowdfunding deals in the country.

"A winning startup team is comprised of people who have tasted success and are craving more," Moshe Raines, managing partner at Labs/02 and OurCrowd, said in a statement.