New AI Software Predicts Where the Next Car Accident is Most Likely to Happen
Developed by Israeli researchers, the software outputs optimal daily traffic police patrol schedules. Israeli police is planning to start testing the technology soon
Israel's police force will soon be battling the country's mounting road collision problem with a new weapon—an artificial intelligence-based crash prediction software developed by a team of researchers from Israel's University Bar-Ilan.

For daily updates, subscribe to our newsletter by clicking here.

Led by Sarit Kraus, head of Bar-Ilan's computer science lab, and Ariel Rosenfeld, the team collected analytic data from car accidents in Israel over the past 13 years. Mapping Israel's entire road network, the team took into account data such as the slope and angle of roads, the height of the sun and its effect on eyesight at the time of the accident.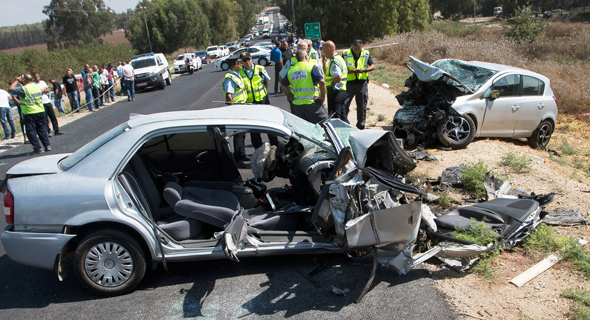 Car accident, Israel. Photo: Gil Nehushtan
"Our main challenge was to understand where the next accident will occur," Mr. Rosenfeld said in an interview with Calcalist last week, adding that existing lists of dangerous roads used by Israeli police have proved inaccurate.
Rain, traffic congestion, public transportation strikes and incidents in progress must all be taken into account together with the road's built-in risks, he explained. The output: suggested daily patrol schedules. Initially, the output will be used as recommendations only, Mr. Rosenfeld said.
The result is a software that uses around 120 variables to predict the probability of severe traffic accidents at every one of Israel's routes, and suggest the placement of road police units accordingly within a 10 meter range of the predicted spot.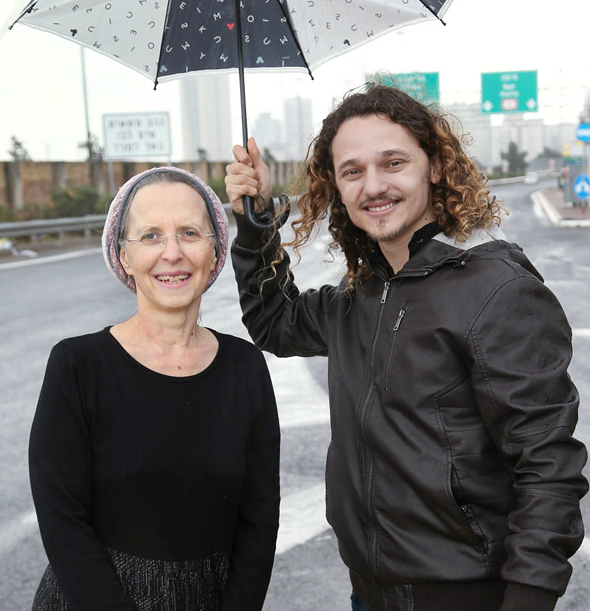 Sarit Kraus (left) and Ariel Rosenfeld (right). Photo: Zvika Tishler

The technology will soon be tested by Israel's traffic police, creating a worksheet for the central district's police 24 hours in advance, though the developers say it can be used to manage units in real time.

Since 2012, both the number and the severity of traffic collisions in Israel have increased. in 2017, 364 people died and over 24,000 were injured in car accidents in Israel, according to a report published Sunday by Israel's Central Bureau of Statistics. Since the beginning of January, 20 people have already been killed on Israel's roads.

According to Ms. Kraus, Indian police is also considering using the technology. Israel's police have been involved in the development of the software and, a spokeswoman for the police said, confirming the software is currently being tested for Israeli roads.

By placing police units close to accident-prone locations, the researchers hope dangerous drivers would be motivated to driver safer, Mr. Rosenfeld added. "We don't want to hand out reports, we want to take problematic drivers out of their normal mode of behavior," Mr. Rosenfeld said.

The software also incorporates randomness in the placement of units, as a way to make police presence less predictable, recommending routine placement of patrols in routes less prone to accidents, Mr. Rosenfeld said.

The researchers are now looking into the possibility of using drones to make the technology more robust, to compensate for manpower shortages and to shorten the time it takes police forces to arrive at accident-prone locations, Mr. Rosenfeld said.