Blockchain Pilot Drastically Expedites Shipping Documentation Process
Israel-based startup Wave partnered with BBVA to streamline trade documents submission for a deal between Mexico and Spain, reducing a process that takes 7-10 days to 2.5 hours
Spanish bank BBVA and Israel-based startup Wave Ltd. have carried out a pilot to streamline the submission of import and export documents using blockchain technology, the bank announced in a blog post last month.
For daily updates, subscribe to our newsletter by clicking here .
BBVA tested Wave's technology in a transaction involving the sale of 25 tons of frozen tuna from a supplier in Mazatlan, Mexico to a company in Barcelona.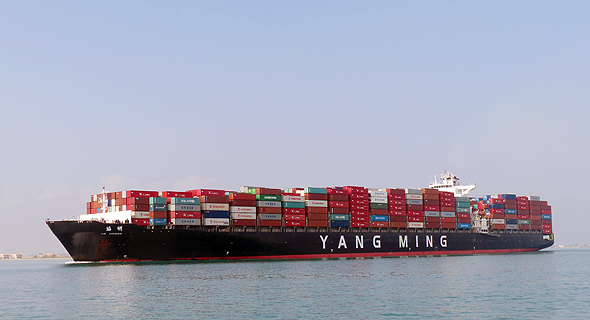 A container ship (Illustration). Photo: Gidi Shaprut

The documentation process for international trade—from initial transmission of trade documents to final verification and authorization—usually takes 7-10 business days, but with the pilot, it took only 2.5 hours, said the bank, whose full name is Banco Bilbao Vizcaya Argentaria, S.A.

"The pilot we carried out with Wave represents a leap forward in improving the efficiency of international trade transactions," said Patxi Fernández de Trocóniz, who heads international banking at BBVA. "The time it takes to manage the documentation was reduced to a process that lasted just a few hours, in which all parties (the banks, the importer and the exporter) were constantly aware of the status of the documents."

Wave uses blockchain technology, an open and distributed ledger, to connect parties involved in international transactions, allowing them to exchange and review documents directly.

Last month, Wave announced it had collaborated with Israel's ZIM Integrated Shipping Services Ltd. on a blockchain pilot for a shipment from China to Canada.