Israel-Based Drone Data Analysis Startup SkyWatch Raises $2 Million in Seed Funding
The company uses artificial intelligence and machine learning to assess and predict potential risks to drones
Israel-based drone risk assessment and insurance startup SkyWatch Ltd. raised $2 million in a seed round led by Israel-based venture capital firm F2 Capital Ltd., Tel Aviv-based private investment firm Kaedan Capital Ltd. and New Jersey-headquartered Verizon Ventures, the company announced Wednesday. Other participants in the round include French multinational insurance firm AXA, U.S.-based Liberty Mutual Insurance and other private investors.

For daily updates, subscribe to our newsletter by clicking here.

SkyWatch will use the funding to further develop its systems, the company said in a statement.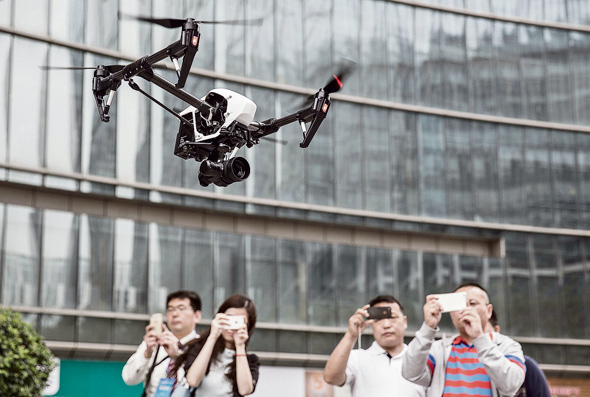 Drone (illustration). Photo: Bloombeerg

Founded in 2016 in Hod Hasharon, a town in Israel's central district, SkyWatch develops an app that uses artificial intelligence and machine learning to allow businesses and recreational drone operators to receive real-time risk warnings according to a drone's telemetry and sensors before, during and after the flight. Customers also receive "safety scores" for each session, which can be used as a practice tool for operators aiming for safer flights or as a way to set an industry benchmark.

SkyWatch will also collaborate with insurance firms to provide users with on-demand insurance policies for their drones in accordance with their scores, the company said in a statement. Its app is scheduled to launch on iOS and Android devices in the first quarter of 2018.