Pornography Is a Selling Point for this ICO
PumaPay promises that its cryptocurrency will be accepted by ImLive.com, a live webcam pornography site, within the next few months
If cryptocurrencies weren't popular enough on their own, one startup is promising that its token will be accepted by ImLive.com, a live webcam pornography site.

For daily updates, subscribe to our newsletter by clicking here .

The startup, Gibraltar-based Decentralized Vision Ltd., has announced on its website that it will conduct an initial coin offering to fund the development of PumaPay, an online payments service that will run on a blockchain network. The startup says that what distinguishes PumaPay is a protocol that allows users to make recurring crypto payments.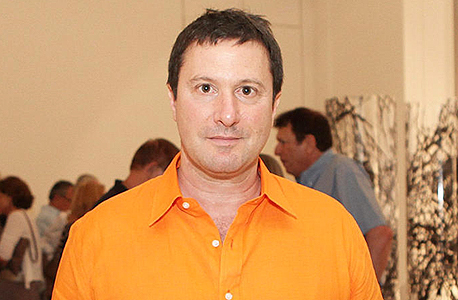 Muly Litvak is an investor in PumaPay and the owner of ImLive.com. Photo: Orel Cohen

PumaPay is far from being the only initiative at the intersection of pornography and crypto. FAPcoin, to offer one example, seeks to become the "standard" in online payments for porn.

Last month, Fantasy Market, a cryptocurrency designed to be used for viewing live-streamed porn collapsed when its CEO disappeared taking the earnings from the ICO with him, according to the New York Post. Fantasy Market planned to raise as much as 425 million but the ICO collapsed after the newspaper made inquiries about the company, which is now accepting request for refunds.

The PumaPay ICO was just recently announced and is only in its "presale" phase, but the PumaPay website says that its token will be "integrated" with ImLive.com within the next couple of months. The startup has yet to publish a white paper, the document detailing financial terms and a company's vision that typically accompanies ICOs.

One of the central figures behind PumaPay appears to be Muly Litvak, who is the listed as an "advisor and strategic investor" for the project. An Israeli entrepreneur and art collector, Mr. Litvak is also the owner of IML SLU, the Andorra-registered company behind the porn site.

ImLive.com users pay to watch live pornographic performances by thousands of women.

Mr. Litvak and his company have been the subject of a number of exposes by Israeli outlets including Calcalist. An early internet entrepreneur in Israel, Mr. Litvak founded and ran a matchmaking site before pivoting to pornography.

Mr. Litvak and Decentralized Vision have yet to respond to a request for comment from Calcalist.

On the PumaPay website, Mr. Litvak is quoted, saying "I witnessed the rise and explosion of the dot.com world and I clearly understand the promise of the blockchain era."