Saudi Arabia to Allow Flights to Israel Through Its Airspace, Israeli Officials Say
According to a Reuters report, a Saudi official denied the country has issued the required permits
India's flag air carrier Air India Ltd. announced Wednesday that it is planning to launch a direct flight line to Israel passing through Saudi airspace. According to a Wednesday Reuters report, a spokesman for Saudi General Authority of Civil Aviation denied the agency has granted any such permission to Air India. Contrary to the denial, Israeli officials familiar with the matter said Air India has indeed received the required permission and will start operating the direct Israel-India route as early as March.

For daily updates, subscribe to our newsletter by clicking here.

Diplomatic efforts to establish the route began in January, during a state visit by Israeli Prime Minister Benjamin Netanyahu to India. As part of the visit, Mr. Netanyahu and Indian Prime Minister Narendra Modi signed agreements to collaborate in various fields including air transportation between the two countries. At the time, Mr. Netanyahu said in a press briefing that he has spoken with Mr. Modi about direct air routes potentially encouraging business ventures as well as tourism in both countries.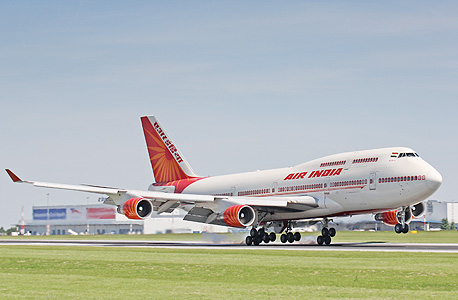 Air India plane (illustration). Photo: Shutterstock

According to Israeli officials who spoke on conditions of anonymity, the sensitivity and possible political implications of the move may have caused the Saudi regime to deny its involvement fearing it may be interpreted as a positive overture toward Israel, with which it has no official diplomatic ties. Covert U.S. diplomatic involvement helped to secure the required Saudi permits, these people said.