Nasdaq-Listed Stratasys to Collaborate With SIA Engineering on Aerospace 3D Printing Facility
The joint Singapore-based venture will offer design, engineering, certification support and production services to global customers
Nasdaq-listed 3D-printing company Stratasys Ltd. has signed a joint venture agreement with Singapore-listed aircraft maintenance provider SIA Engineering Company Ltd. (SIAEC), the companies announced Friday, to establish a center for additive manufacturing of 3D printed parts for commercial aircrafts.

For daily updates, subscribe to our newsletter by clicking here.

Based in Singapore, the joint venture will offer design, engineering, certification support and part production services to global customers including airlines, maintenance, repair and overhaul providers and equipment manufacturers.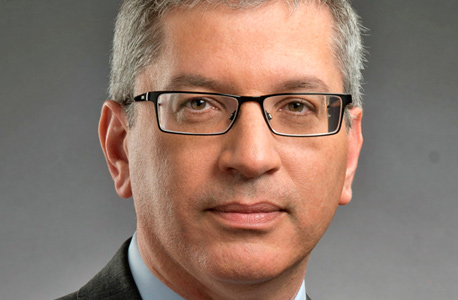 Stratasys CEO Ilan Levin. Photo: Yoram Reshef

Stratasys will hold a 40% equity stake in the venture, while SIAEC will own 60%, the companies said in a statement.

SIAEC's industry knowledge will allow the joint venture to enter the highly regulated aviation industry segment, drawing on Stratasys' 30-year seniority in additive technology, Stratasys CEO Ilan Levin said in a statement.

Established in 1989 and dually-headquartered in Minnesota and Rehovot, a town south of Tel Aviv, Stratasys manufactures 3D printers and production systems for various industries including aerospace, automotive, healthcare, and consumer products. According to its 2017 financial reports, Stratasys has around 2,500 employees worldwide. Earlier this month, Stratasys announced it was working on a prosthetic arm initiative in collaboration with multinational 3D software company Dassault Systèmes and robotics innovator Easton LaChappelle.

Founded in 1982, SIAEC has over 6,000 employees worldwide. With a client base of over 80 air carriers and aerospace equipment manufacturers, the company provides airline maintenance at 37 airports in eight countries.