Swedish Online Payments Company Klarna Shuts Down Tel Aviv Development Center
The company is offering all 31 employees the option of relocating to Germany or Sweden
Swedish online payments company Klarna Bank AB (publ) will be shutting down its Tel Aviv development center during the next few months, the company announced Tuesday. All 31 of its employees in Tel Aviv were offered the opportunity to remain with the company and relocate to one of its Swedish or German offices.

For daily updates, subscribe to our newsletter by clicking here.

Founded in 2005 in Stockholm, Klarna has 1,500 employees in 18 locations worldwide and processes about 650,000 transactions a day. The company's online payment service is available in several countries in Europe, the U.K. and the U.S., where it started operating in 2016.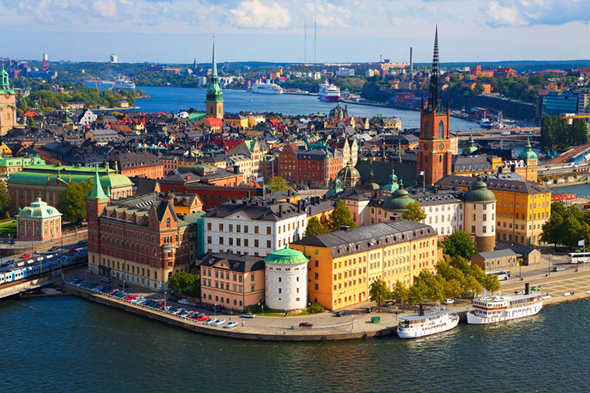 Stockholm. Photo: Shutterstock

So far, Klarna has been most successful in the fragmented Nordic market, where Amazon is not currently operating, leaving the field open for smaller e-commerce and online payments companies. It is yet to be seen how the company will hold out in the U.S. market, which is mostly dominated by several heavyweights.

In 2011, Klarna raised $155 million in a round led by Russian businessman Yuri Milner's investment fund DST Global, mainly known for its investments in Facebook and Twitter. In 2017, London-based private equity firm Permira Advisers LLP acquired 10% of Klarna for $250 million.

Klarna is shutting down its Tel Aviv office to focus on the key commercial markets in which its clients are located, Klarna Vice President of communications and public policy Aoife Houlihan said in a phone interview with Calcalist Tuesday.

The company is prepared to assist employees who will choose to remain in Israel in finding work and is offering a substantial severance agreement, Klarna's senior human resource manager in Tel Aviv Yael Alkalay said in a Tuesday interview with Calcalist.