Outbrain Launches Content-Sharing Platform 'Sphere' to Take a Bite Out of Facebook's Pie
Yaron Galai, co-CEO of content promotion company Outbrain, announced the new publisher-to-publisher content recommendation and engagement platform in a post to his Linkedin page Wednesday
Israeli online content promotion company Outbrain has launched "Sphere," a new publisher-to-publisher content recommendation and audience network. Outbrain Co-Founder and CEO Yaron Galai announced the new product in a LinkedIn post on Wednesday.
In the post, Mr. Galai wrote that publishers such as CNN, Meredith, Fox, Penske, and Getty have already joined the new platform as "founding partners."
For daily updates, subscribe to our newsletter by clicking here.
"Outbrain invented the content discovery market 10+ years ago," Mr. Galai wrote. "Now we're reinventing it by focusing on the highest quality, most trustworthy editorial content from the best publishers in the world."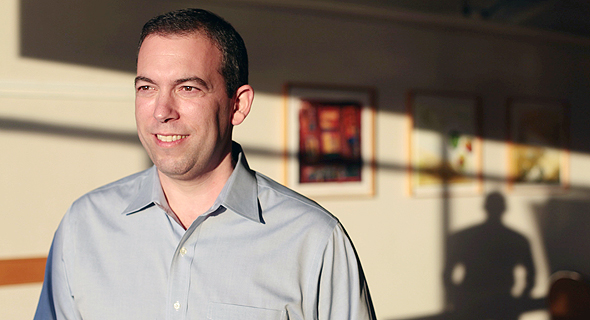 Outbrain Co-Founder and CEO Yaron Galai. Photo: Orel Cohen

Facebook's content-sharing policies and its tendency to change its algorithm frequently have led to criticism from media publishers worldwide, many of whom have become increasingly dependent on Facebook for audience engagement in recent years. Most recently, Facebook announced its algorithm will start favoring "social" content over content shared by publishers. In response, Folha de S.Paulo, a leading Brazilian newspaper, announced earlier this week that it will stop sharing content on Facebook.

"The most powerful long-term driver of publishers' business is people's trust," Mr. Galai wrote in a blog post published on the Outbrain website Wednesday. "If a person that reads something today comes back tomorrow for another serving, that would create a sustainable, return audience that contributes over and over to the bottom line. Over the past few years, most of the industry drifted in the exact opposite direction—preferring more revenue extraction on each visit, while handing people's loyalty and habits over to Facebook," Mr. Galai wrote, stating that Sphere will allow publishers to offer their users "a superior news feed."

Sphere is currently only available in the U.S.

Founded in Israel in 2006 and headquartered in New York with several global offices, Outbrain distributes content through sponsored and non-sponsored links published on content websites. The company pays publishers for media space on their website, and gets paid by advertisers when its links are used. Fox News, CNN, Sky News, The Guardian, and Le Monde are some of the company's customers.

According to Outbrain, the company makes 275 billion monthly content recommendations to more than a billion unique users. The company is currently one of the two biggest players in the industry, alongside Taboola, another Israeli-founded company headquartered in New-York. It currently employs around 400 people in the U.S. and Israel.

In November 2017, Outbrain announced the appointment of David Kostman to the role of co-CEO together with Mr. Galai. The announcement followed a June 2017 report by the Wall Street Journal, which said that Outbrain had laid off 4% of its 600 employees. The article included a response from an Outbrain spokesperson, saying that the company is sharpening its focus and investing resources into growth-driving business areas.