Opinion
Telegram ICO Could Be a Watershed Moment for Crypto
With investors like Sequoia and Benchmark and $850 million raised so far, Telegram's ICO may mark the entrance of big traditional players into the crypto market
Last week, chat app Telegram, which is especially popular with the cryptocurrency community, raised $850 million in an initial coin offering open only to venture capital firms and industry heavyweights. While it is still early to say whether Telegram's ICO will be the tipping point that shifts the weight over to the crypto industry, it is not only shaping up to be the largest ICO to date (the current sum will only grow once the offering is open to the general public), but it is also the first unicorn choosing to raise money via ICO.

For daily updates, subscribe to our newsletter by clicking here.

The significance of Telegram's ICO is not only that a sum of $850 million will be exchanged not for shares but for digital tokens. The identity of the investors matters here, too. The list includes Kleiner Perkins Caufield & Byers, Benchmark Capital and Sequoia Capital (crypto-friendly firms like Andreessen Horowitz and Union Square Ventures did not participate).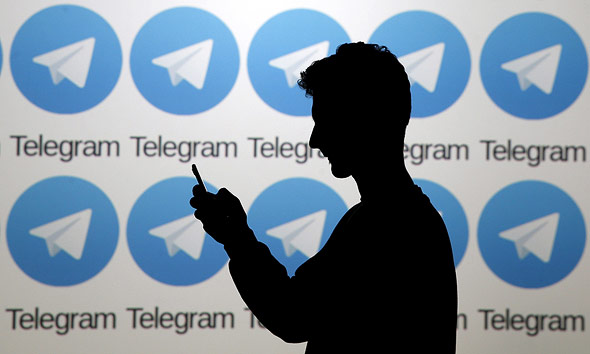 Telegram. Photo: Russia Beyond

On the surface, at least, it seems that major firms have started to understand both sides of the digital coin—potential profit on one side, versus a threat to their leadership position should they choose to ignore this burgeoning market on the other.

The ICO scene is becoming more and more sophisticated, and this is good news for funds and for capital heavy investors. Not only do they get to pick the most promising ICOs, they also get to buy their tokens for a steep discount that can later be translated into significant profit.

For young companies, however, especially those banking on ICOs as a quick easy way to make the bucks, the shift is much less promising. It's not necessarily easier to raise money by mining crypto than by attracting venture capital investments.

Retail investors don't stand to benefit much, either. The price they will have to pay for a Telegram token will be much higher than what the firms have dished out. The pricing gap is the basis for the profit the institutional investors stand to make, and this dynamic will probably be true for ICOs as it is for public offerings of securities. There's the potential that bubble will burst for those who have a more romantic notion of ICOs.

Telegram's ICO is important to the internal dynamics of the crypto scene as well. The token, which has yet to be minted and which will have its own blockchain infrastructure according to Telegram's plans, will also impact the value of many other tokens. What use people will have for the coin is the less interesting question—if Google or Facebook chose to issue their own token, people would've found a use for it. Though Telegram is not quite at that level, the company has seen significant traction since its 2013 launch, and is planning to develop several services alongside its messaging service in the near future.

In Israel, which is fast becoming a leading cryptocurrency player, traditional venture capital firms and institutional investors seem hesitant to jump on the bandwagon. I have no doubt, however, that the current void will be filled, though it remains to be seen how new players will stack up against traditional ones.

Aner Ravon is the co-founder and chief revenue officer of AI-based market analysis company Zirra. In 2017, Zirra launched CrytpoRated, an ICO review and analysis platform.