From "Charming Kitten" to Houdini Style Data Theft: 7 Cyber stories from Cyberland
Israel is the land of spies—and spy wannabes—with 420 cybersecurity startups having raised over $800 million in investments last year. But funding rounds and mergers and acquisitions are only half the story of Israeli cyber
With Unit 8200, the Israeli military's NSA equivalent, infusing Israel's tech sector with fresh talent each year, it is no big wonder that Israel has become a cybersecurity superpower. 420 Israel-based cybersecurity startups raised over $800 million in investments in 2017, with funding in the sector up 28% from the year before, according to a report by Tel Aviv-based non-profit organization Start-Up Nation Central.

But funding rounds and mergers and acquisitions are only half the story of Israeli cyber. As befitting a nation of spies—and spy wannabes—some of CTech's reporting on cyber has called into question common practices in the sector.

Here are seven cyber stories that captured our readers' interest.
Oromo protests against the Ethiopian government. Photo: Reuters.

Ethiopia used Israeli spyware to track journalists, dissidents. Ethiopian government used Israeli-made spyware to spy on journalists and advocates of one of the country's ethnic minorities, according to a report published by University of Toronto researchers. The report details a year-long global cyber campaign against members of the Oromo people who have been in conflict with the Ethiopian central government. The researchers have compiled a list of other regimes, some regarded as totalitarian, that may also be clients of Israeli spyware maker Cyberbit. Read more

Cyber surveillance firm founder defends company's practices. In a rare interview, co-founder of Israel-based cyber surveillance company NSO Group offered a defense of his company, which has been accused of supplying governments with software used to spy on journalists and dissidents. Read more

Iranian hackers used news website as a honeypot. An Iranian hacker group known as "Charming Kitten" set up a news outlet to court possible targets, according to a report by Israeli cybersecurity company ClearSky. The group is believed to be behind a phishing campaign targeting academic researchers, human rights activists, media outlets and political advisors focusing on Iran. Read more

420 Israel-based cybersecurity startups raised over $800 million in 2017. Investments in Israeli cybersecurity startups were up 28% in 2017, according to a new report. The number of cybersecurity companies operating in Israel nearly tripled since 2011—from 148 to 420. Read more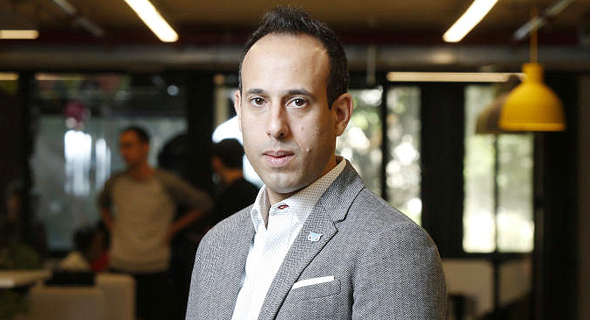 Cybereason co-founder and CEO Lior Div. Photo: Amit Sha'al

Supercharged by Softbank, Cybereason plans aggressive ramp up for 2018. The cybersecurity company has special relations with its investor Softbank, CEO Lior Div said. In 2018, it plans to nearly double the number of employees to better serve new clients and look into new domains including autonomous vehicles, blockchain and the Internet of Things. Read more

Researchers steal data from an offline computer in a Faraday cage. A new technique that beats information security measures like air gaps and metal-lined Faraday cages was demonstrated by Israeli cyber researchers who named their project Odini after the escape artist Harry Houdini. Read more

Trump's statements on Jerusalem triggered cyber attacks on Israel, says former Israeli cybersecurity chief. Specific events, including the statement made by U.S. President Donald Trump in December, contributed to an overall increase in the number of attacks targeting Israel in 2017, Buki Carmeli, the former head of Israel's National Cyber Security Authority, said. Read more