Mind the Tech NY
10 Israeli Startups Founded by Ultra-Orthodox Jews Seeking New York Investors
Jewish ultra-orthodox men and women account for 0.3% and 0.4% of technology jobs with above median wages in Israel
Avital Beck, mother of six, and Hadas Shatz-Azoulay, mother of five, both molecular biology researchers at Israel's Weizmann Institute of Science, have developed a technology that lets parents test the quality of pre-pumped breastmilk. Their startup, MilkStrip, is one of ten startups founded by ultra-orthodox men and women selected to be among the dozens of Israeli startups participating in Calcalist's "Mind the Tech" conference in New York City in March. The ten selected startups are all members of the accelerator program run by KamaTech, a nonprofit organization working to integrate Israel's ultra-Orthodox population into its technology industry.
For further details and registration, click here.
The ultra-orthodox population has mostly been left out of the country's technology boom, partially due to a focus on religious studies among many ultra-orthodox men and partially due to a culture of network-based recruitment processes that favor those who served in elite units of the Israeli military. Most ultra-orthodox Israelis forgo military service.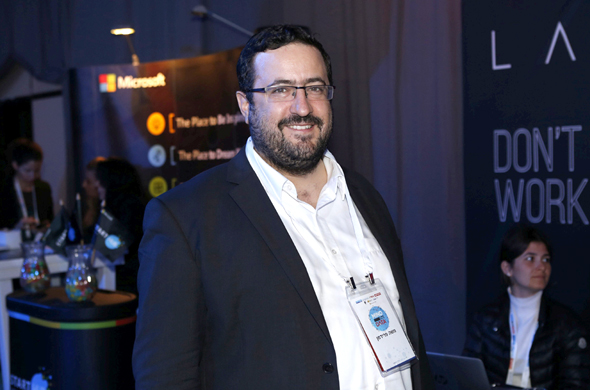 KamaTech founder and CEO Moshe Friedman. Photo: Amit Sha'al
According to a report published in October by the Israeli Innovation Authority (IIA), the Israeli government's technology investment arm, approximately 270,000 people are employed in the Israeli tech sector, making up 8.3% of the salaried employees in Israel. On average, Israeli technology employees enjoy salaries amounting to more than double the national average, according to the report.
For daily updates, click here to subscribe to our newsletter.
"When we founded KamaTech and began working to accelerate ultra-orthodox startups, people thought it was a joke," KamaTech Founder and CEO Moshe Friedman told Calcalist. "The process has been amazing. We started five years ago with five startups and by now over 1000 startups have applied to our program."
Below are the ten ultra-orthodox startups that will participate in the conference in New York.
Knowledge Works
Founded in 2016 and based in greater Tel Aviv, Knowledge Works is developing a project management software for organizations. Knowledge Works uses artificial intelligence (AI) to draw data from emails, automatically updating tasks and projects in real-time. The company has raised $100,000 in pre-Seed investment to date, and is now looking to raise $400,000 Seed Round. The company intends to complete a pilot of its system in a 50-employees company within a few months.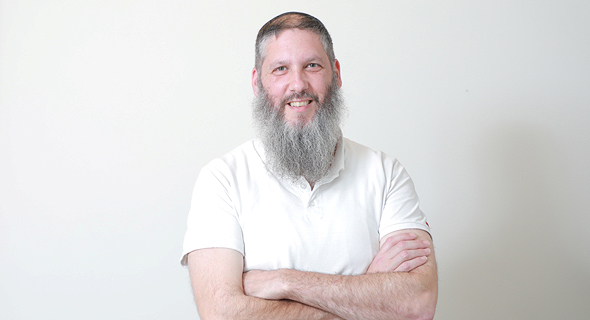 Knowledge Works founder and CEO Ronnie Randall. Photo: Dana Koppel

Webbing Labs

Founded in 2016 in Jerusalem, Webbing Labs develops a group operating system that simplifies group communication with tools such as instant messaging, file-sharing, and calendar management. The Webbing web and mobile app is set to officially launch at the conference in March.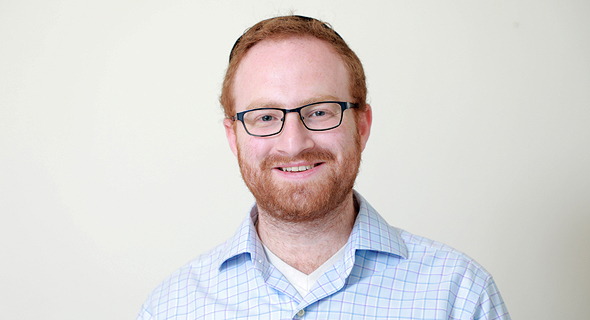 Webbing Labs co-founder and CEO Avraham Orbach. Photo: Dana Koppel
2Drive
The founders of 2Drive, launched in 2017 and based in Tel Aviv, define their application as "Uber for driving lessons." The application connects pre-vetted driving instructors with driving students preparing for their tests, offering reduced price driving lessons. 2Drive is set to launch a pilot in Brooklyn next month.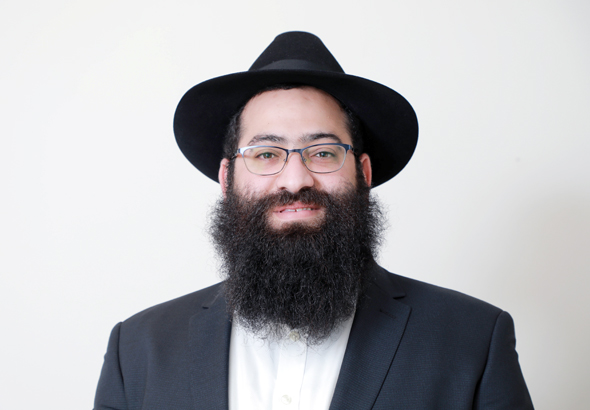 2Drive co-founder and CEO Eli Maman. Photo: Dana Koppel
Membit
Founded in 2016 and based in Bnei Brak, an ultra-orthodox suburb of Tel Aviv, Membit is developing off-the-shelf chatbots for companies and organizations. "We have dozens of ready-made chatbots we have developed, all able to connect with commonly used organizational systems," Ruth Margalit, founder and CEO of Membit, told Calcalist.
Membit CEO Ruth Margalit. Photo: Dana Koppel
Cognitive ID Ltd.
Founded in 2016, the cybersecurity company developed a technology that is able to determine the identity of a computer or mobile user by analyzing cognitive, physiological and psychological traits.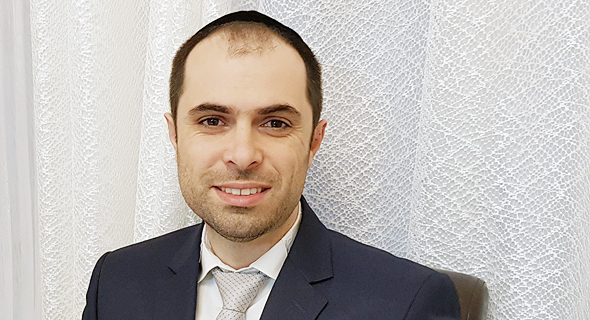 Cognitive ID founder and CEO Shlomo Narkolayev. Photo: Dana Koppel
MilkStrip
Founded in 2017 by two molecular biology researchers at the Weizmann Institute of Science, Avital Beck, mother of six, and Hadas Shatz-Azoulay, mother of five, MilkStrip develops a test strip that monitors the quality and makeup of breastmilk. The strips are designed to help parents test pre-pumped breast milk by adding just a drop of milk to the strip. Users upload the picture of the test strip to a mobile application that analyzes it and provides recommendations. MilkStrip is developing a prototype and is in the process of raising a $1 million Seed investment.
MilkStrip founders Avital Beck (right) and Hadas Shatz-Azoulay. Photo: Dana Koppel
Galileo Satellite Navigation Ltd.
Founded in 2012, Galileo Satellite Navigation (GSN) develops and markets products for the civil global navigation satellite system (GNSS) and GPS market. The company's technology can be used in mobile phones, vehicles, telecommunications, meteorology, marine applications, location-based security, military uses, and timing devices, among other applications.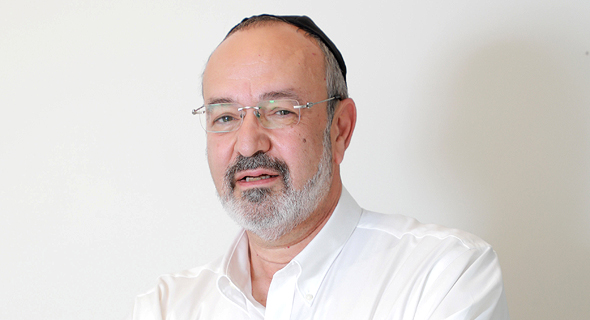 GSN founder and CEO Eli Ariel. Photo: Dana Koppel
CauseMatch
Founded in 2015 and based in Jerusalem, CauseMatch's technology is designed to disrupt fundraising for nonprofits. Using an algorithm-based platform that cultivates data from millions of fundraisers, CauseMatch partners with nonprofits to help them leverage fundraising. The company offers a road-mapping tool that uses algorithms and machine learning to produce an individualized annual fundraising plan. "Most nonprofits do not know how to leverage the full value of digital tools," CauseMatch Founder and CEO Joseph Bornstein told Calcalist. According to CauseMatch, to date, the company aided nonprofit organizations raise more than $35 million from over 100,000 donors.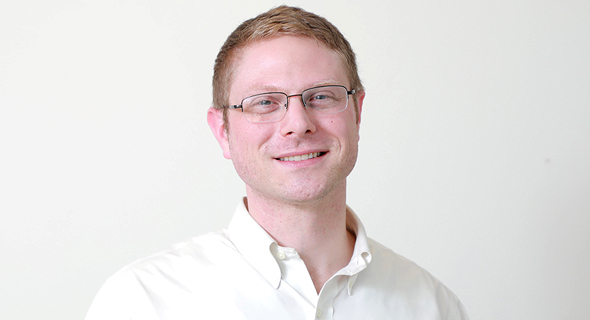 CauseMatch founder and CEO Joseph Bornstein. Photo: Dana Koppel
Joku
Founded in 2017 and based in greater Tel Aviv, Joku aims to make security camera-data and footage accessible to ordinary citizens. The software Joku developed can connect with security cameras in the public space, transferring their footage to a central database which is searchable by location and time. Joku is operating a pilot with 200 cameras in Bnei Brak.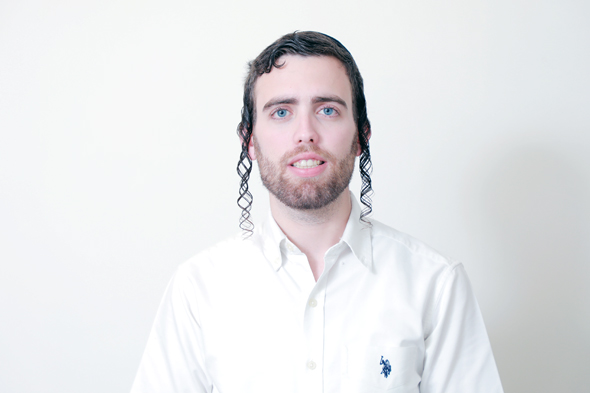 Joku founder and CEO Mandy Kuritz. Photo: Dana Koppel
Anomalee Next Generation
Founded in 2017, cybersecurity startup Anomalee Next Generation uses predictive math models and AI to perform behavioral analytics and predict when and where a cyber attack will happen, Anomalee Co-Founder Lior Fried told Calcalist. "We can give companies a warning of one hour to a month before their system is attacked," Mr. Fried said.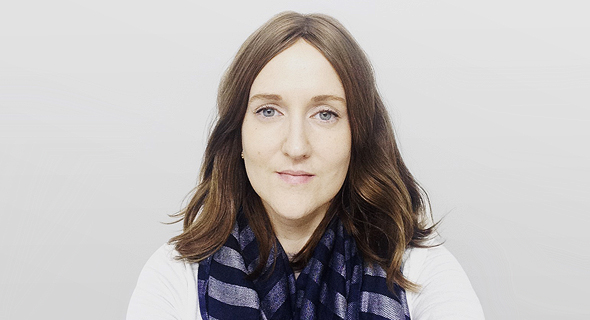 Anomalee co-founder Ester Yehudit. Photo: PR