Israel's Supreme Court Lifts Banking Restrictions on Crypto Exchange Bits of Gold
Israeli bank Leumi has restricted transactions to and from the bank account of Bits of Gold since 2015, citing regulatory issues. The Supreme Court ruling could set a precedent in favor of cryptocurrency traders
On Monday, Israel's Supreme Court ruled in favor of Israeli cryptocurrency exchange Bits of Gold Ltd., whose bank account had been restricted by Bank Leumi, Israel's second-largest bank. The court issued a temporary order prohibiting the bank from limiting the company's account in any capacity.

For daily updates, subscribe to our newsletter by clicking here.

Founded in 2013 and based in Tel Aviv, Bits of Gold is an online bitcoin and ethereum broker providing conversion services between fiat currencies and cryptocurrencies, using payment methods such as wires, cash, and credit card.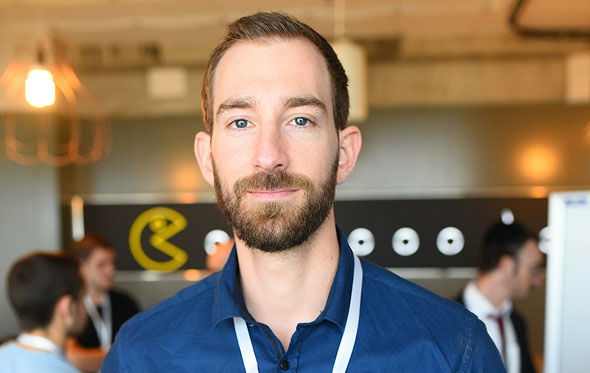 Bits of Gold CEO Yuval Roash. Photo: Gilad Iluz

In 2015, Bank Leumi decided to place a sweeping block on transactions to and from the company's bank account, citing regulatory issues and a Bank of Israel decree and classifying Bits of Gold as a gambling site.

Last year, Bits of Gold filed a lawsuit against the bank to the Tel Aviv District Court in an attempt to lift the restrictions. In June, the court ruled in favor of Bank Leumi, prompting Bits of Gold to appeal to the country's Supreme Court.

On Monday, Supreme Court Justice Anat Baron issued a temporary order forbidding Bank Leumi from restricting Bits of Gold's account until a decision is made on the company's appeal, a process which could take years.

Lawyer Shaul Zioni of Israel-based law firm Zioni Pillersdorf Phillip, who represented Bits of Gold, said in a statement Monday that the Supreme Court's ruling sets an important precedent. "The Supreme Court essentially ruled that there was no prohibition on trading in digital currencies," Mr. Zioni said, adding that it is an important ruling to the Israeli crypto community and a move forward towards regulation of cryptocurrency trading.