Tel Aviv-Based Venture Capital Firm iAngels Welcomes New Partner
Lee Moser joined iAngles in 2015 and is the former Chief of Staff to the Israeli Ambassador in Washington D.C.
Tel Aviv-based venture capital firm iAngels Crowd Ltd. promoted Lee Moser to partner, the firm announced on Tuesday.

For daily updates, subscribe to our newsletter by clicking here.

Ms. Moser joined iAngels in 2015 as vice president of North America investor relations. Before joining iAngels, Ms. Moser served as the Chief of Staff to Ambassador Michael Oren at the Israeli Embassy in Washington D.C.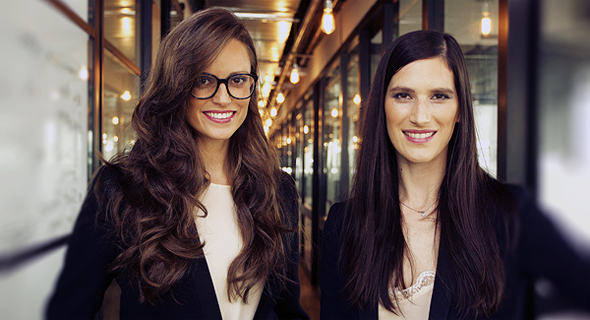 Shelly Hod Moyal (left), Mor Assis (right). Photo: iAngels
Founded in 2013, iAngels operates as an equity crowdfunding platform that allows accredited investors from around the world to invest in Israeli startups. iAngels raised over $100 million in three years, investing in 50 companies. This year, a number of iAngels' portfolio companies were acquired, including chatbot company Nanorep Inc., bought by Boston-based remote connectivity company LogMeIn for $45 million in August 2017, and Tel Aviv-based beverage consumption analytics startup WeissBeerger, bought by Anheuser-Busch InBev SA/NV in January.
In January, Calcalist reported that iAngles was in the process of raising a dedicated blockchain fund that has already invested $20 million. The fund is pursuing additional investors, targeting $100 million in commitments by the end of 2018. iAngles intends to invest in blockchain-related startups immediately before or through their ICO (initial coin offering), the company said.