Exclusive
Israel to Offer Military Personnel a Two-Year "Tech Leave"
The Israeli military is hoping the new plan will allow highly-trained career soldiers to "taste" the opportunities offered in the free market, encouraging them to later return to full military service
A plan to offer Israeli military personnel two-year "tech leave" is in its final stages of approval, according to a high-ranking officer in the Israeli Intelligence Corps who spoke to Calcalist on condition of anonymity.

For daily updates, subscribe to our newsletter by clicking here.

Dubbed by officials as the "time-capsules plan", the initiative is a collaboration between the Israeli military and private Israeli technology companies. It will allow career soldiers in cyber and tech units in Israel's military to take up to two years of leave-of-absence to work in selected non-military tech companies. According to the plan, career soldiers who will take a leave-of-absence will continue to receive their military salary.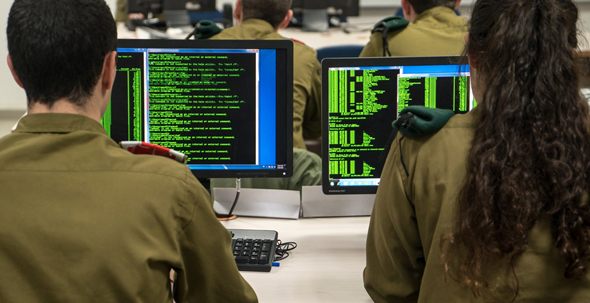 Soldiers in an Israeli military cyber unit. Photo: IDF Spokesperson's Unit

Veterans of the Israeli military's elite tech and intelligence units such as Unit 8200, the Israeli equivalent of the NSA, are very sought-after in the Israeli tech sector, and often go on to launch technology startups and hold lucrative tech jobs. In recent years, Israel has explored ways to preserve this high-quality talent in light of the lucrative options waiting for them outside of the military.

Now, the Israeli military is hoping the new plan will allow these highly-trained career soldiers to "taste" the opportunities offered in the free market, encouraging them to later return to full military service, the high-ranking officer said in an interview with Calcalist.

"These talents do not want to leave the service, but they want to taste what is out there," the high ranking officer said.

If the plan is approved, the military will select the participating tech companies, prioritizing companies with a military or security background. Soldiers who will choose to participate in the program will be asked to extend their military contracts following once they return from leave. Participating tech companies will not pay their military employees directly, instead paying the military, the officer said.