Waze Now Allows Users to Choose Who They Carpool With
The latest version of the company's ridesharing app lets drivers and passengers define personal preferences, such as only commuting with coworkers or people of the same gender
Google-owned mobile navigation app developer Waze released a new version of its ridesharing app, Waze Carpool, giving users more tools to control who they get in the car with.

For daily updates, subscribe to our newsletter by clicking here.

Launched last week, the app's new interface offers customization options that allow drivers and passengers to choose people to carpool with based on detailed profiles featuring user ratings. Users can also define personal preferences such as only commuting with coworkers or people of the same gender.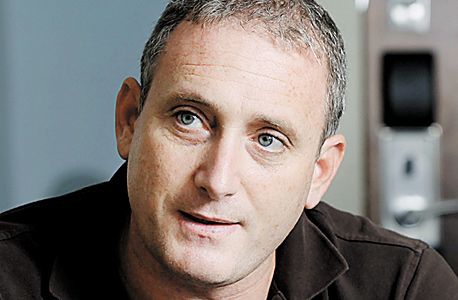 Waze CEO Noam Bardin. Photo: Amit Sha'al

Waze Carpool is currently only offered in California, Texas, and Israel. The company has not yet announced when the service will become available in additional locations.

Until recently, Israeli law only allowed licensed taxi cabs to offer paid rides. In December, the Israeli Transportation Ministry issued new regulations that legalized ridesharing in Israel, at a limited capacity. The new rules allow private drivers to offer paid ridesharing to up to four passengers, no more than twice a day. The new rules also state that rides must be ordered in advance and not hailed, and set a strict pricing limit per kilometer.

The ministry's new rules seem to closely match the model used by Waze and local contender Moovit App Global Ltd., while banning peer-to-peer ridesharing models such as the one offered by Uber. In November, Uber announced that it is discontinuing its peer-to-peer service in Israel following a long legal struggle with the ministry of transportation and local taxi companies.

Waze, founded in 2008 in Tel Aviv by Ehud Shabtai, Amir Shinar, and Uri Levine, was acquired by Google in 2013 for a total compensation of $1.3 billion.