Cybersecurity Startup Solebit Raises $11 Million
Solebit's cybersecurity solutions disrupt targeted attacks and malware delivery by blocking data streams that contain unauthorized code
Tel Aviv-based cyber security startup Solebit LABS Ltd. announced on Wednesday the completion of an $11 million Series A funding round led by U.S.-based venture capital firm ClearSky. Additional investors include MassMutual Ventures LLC, the venture capital arm of U.S.-based insurance and financial services company MassMutual, and Glilot Capital Partners, an Israeli venture capital fund specializing in cybersecurity technology.
For daily updates, subscribe to our newsletter by clicking here.
Founded in 2014, Solebit develops and markets cybersecurity products designed to prevent advanced cyber attacks from penetrating enterprise networks. The company's solutions disrupt targeted attacks and malware delivery by blocking data streams that contain unauthorized code from penetrating the organization.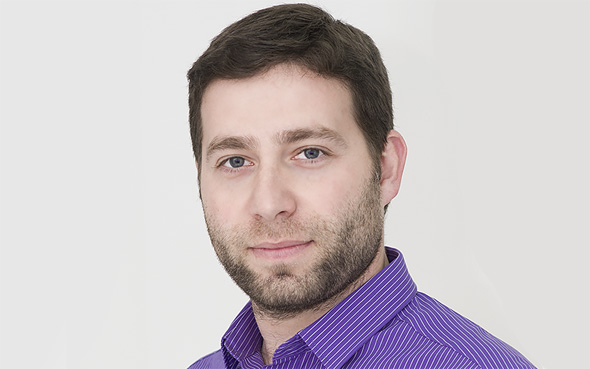 Boris Vaynberg, CEO of Solebit. Photo: PR
According to the company, most modern cyber attacks use data files to target vulnerabilities and active content, such as macros and JavaScript, and deliver malicious code into an organization. Solebit operates a patented, real-time, signature-less engine dubbed DvC, which conclusively identifies malware threats regardless of evasion technique, file type, and operating system.
In a statement, Solebit said it will use the funds to accelerate the deployment of its security solutions and expand its sales and marketing capabilities.
"Attackers still possess the edge, particularly in zero-day attacks, despite considerable security investment," Boris Vaynberg, CEO of Solebit, said in a statement. "DvC assumes that there is no legitimate reason for executable code to be present in any data file.," Mr. Vaynberg said. "DvC also accurately identifies and blocks malicious active content using advanced flow analysis, de-obfuscation techniques and deep content evaluation, to reveal threat intent within any data file covering machine, operating system and application levels, thereby rendering such sandbox-evading malware harmless to the enterprise."
This article has been corrected. A previous version stated the round had been led by Israel-based threat intelligence company ClearSky Cyber Security.