Open Source API Marketplace Startup RapidAPI Raises $9 Million
The investment round was led by VC firm Andreessen Horowitz, an early investor in companies such as Reddit, Airbnb, Instagram and GitHub
San Francisco-based application programming interface (API) startup RapidAPI announced on Tuesday it has completed a $9 million Series A funding round led by California-based venture capital firm Andreessen Horowitz. The firm, which has also led RapidAPI's $3.5 million Seed round in 2016, has previously invested in companies such as Reddit, Airbnb, Instagram and GitHub.

For daily updates, subscribe to our newsletter by clicking here.

Additional participants in the round include Dov Moran and Aryeh Mergi, co-founders of M-Systems Inc., the company that invented the USB flash drive and was acquired by SanDisk Corp. in 2006, Marius Nacht, co-founder of Nasdaq-traded information security company Check Point Software Technologies Ltd., San Francisco-based firms Green Bay Ventures Manager LLC and SV Angel, and British entrepreneur Tony Jamous.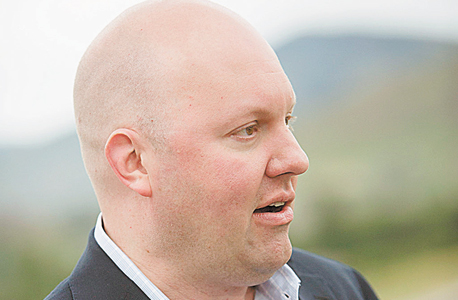 Marc Andreessen, co-founder of VC firm Andreessen Horowitz. Photo: Scott Eells

RapidAPI develops an online system that allows programmers to connect their software to another developer's software. This allows, for example, adding an automatic Google calendar entry when making an appointment or reservation on another website. According to the company's statement, RapidAPI currently has over 500,000 users.

Founded in 2014 by Israeli-born Iddo Gino and Mickey Hasalvsky, RapidAPI, whose corporate name is R Software Inc., has around 20 employees in offices in San Francisco, Tel Aviv, and Kiev, according to LinkedIn data. The company has raised $12.5 million to date.