Greek Energy Company Energean Lists on London Stock Exchange
The company, which owns two of Israel's natural gas fields, Karish and Tanin, raised $460 million
Greece-based energy company Energean Oil & Gas S.A. floated on the London Stock Exchange Friday, raising $460 million. Through its local subsidiary Energean Israel Ltd., Energean is the owner of two of Israel's natural gas fields, Karish and Tanin.

For daily updates, subscribe to our newsletter by clicking here.

Energean is considering a second IPO at the Tel Aviv Stock Exchange in the second quarter of 2018, according to one person familiar with the subject who was interviewed by Calcalist on conditions of anonymity. The company initially planned to raise some $480 million with a valuation of $600 million, that person said.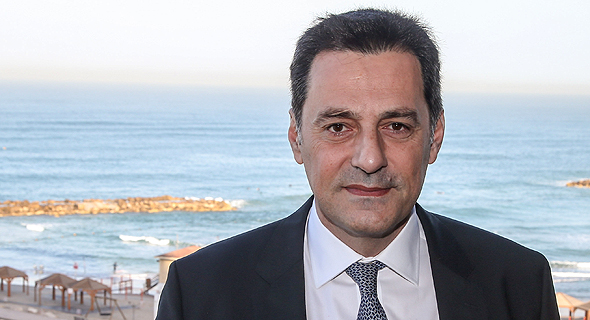 Energean CEO Mathios Rigas. Photo: Yariv Katz

Energean's income from oil sales in the first 10 months of 2017 amounted to a total of $38.4 million, a 23% increase from the same period in the previous year, the company said in prospectus released earlier this month. This reflects an anticipated income of $46 million for 2017, the highest in the past four years, in which the company's revenues have been affected by a global drop in energy prices. In 2015, the company's income was at its lowest, with $28.4 million, according to the prospectus.

Energean also reported $17.2 million in operating loss for the first 10 months of 2017, as opposed to $6.2 in the same period in 2016.