Delek, Noble Energy Announce $15 Billion Natural Gas Export Deal to Egypt
Majority owners of natural gas fields off Israel's coast sign deal to provide Egypt's Dolphinus Holdings with 64 billion cubic meters of gas over 10 years
Tel Aviv-listed gas company Delek Group and Texas-based Noble Energy, Inc., the majority holders of two of Israel's largest natural gas fields, Leviathan and Tamar, signed agreements to sell $15 billion worth of natural gas to Egypt, Delek said in a regulatory filing on Monday.

For daily updates, subscribe to our newsletter by clicking here.

The companies will provide Egyptian company Dolphinus Holdings Ltd. with 64 billion cubic meters of gas over a 10 year period, and the earnings will be divided equally between Tamar, in which Delek has a 45% stake and Noble Energy has nearly 40%, and Leviathan in which Noble Energy holds 32.5% and Delek 22%.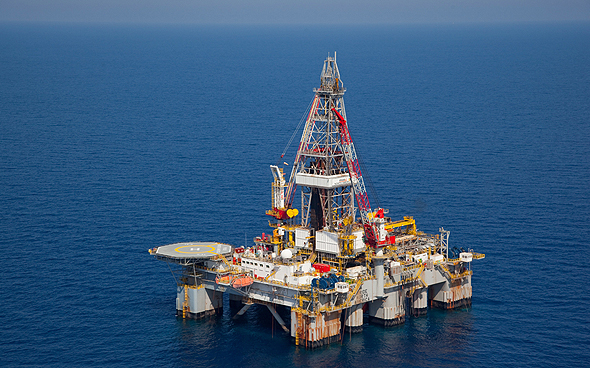 Leviathan gas field. Photo: Albatross

The gas is intended to be sold to private, commercial and industrial consumers in Egypt, the statement said.

In the filling, the company noted that it is examining various transportation options for the gas including using the Jordanian-Israeli pipeline, currently under construction, or the existing Arish–Ashkelon pipeline owned by East Mediterranean Gas Company SAE.

That same year, Israel put 24 offshore oil exploration blocks up for auction allowing companies to bid for up to eight blocks each. Four Indian state-run oil and gas companies—Oil and Natural Gas Corporation Ltd., Bharat Petroleum Corporation Ltd., Indian Oil Corporation Ltd., and Oil India Ltd.—entered the bid as a group. Another bidder was Greece-based Energean Oil & Gas S.A. The companies controlling Israel's existing fields were banned from participating. Another auction is scheduled for 2018.