Israeli Techies to Get iRobots, Portable Espresso Machines for Passover
Passover is right around the corner, and employees throughout Israel are expecting to get their holiday gifts, a local equivalent of Christmas bonuses
Passover is right around the corner, and employees throughout Israel are expecting to get their holiday gifts, a local equivalent of Christmas bonuses. The most common gifts given to Israeli employees are gift certificates, accepted at grocery stores, home accessories shops, fashion retailers, theatres and other businesses.

For daily updates, subscribe to our newsletter by clicking here.

Tech employees, however, are in for a different kind of treat this year, with 70.5% of them receiving tangible gifts, according to a survey published last week by Hitech Zone, an Israel-based private shopping club for tech workers. According to the survey, which included about 100 tech companies, the five most popular gifts are iRobot autonomous vacuum cleaners, portable rechargeable espresso machines, Bobby Anti-Theft backpacks, double-sided grill pans and Dyson vacuum cleaners.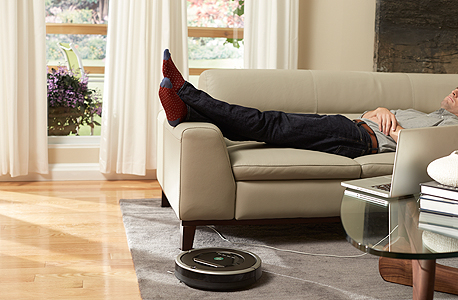 An iRobot autonomous vacuum cleaner (illustration). Photo: iRobot PR

Tech companies prefer to give employees tangible gift because they carry higher sentimental value, Dagan Ronen, co-CEO of Hitech Zone said in a statement. However, some companies feel obligated to offer employees who earn less the option to choose money equivalent gifts, such as gift certificates, to help cover their holiday expenses, Mr. Ronen added.

But not all tech companies were born equal—while Mobileye employees will rack up gifts worth up to NIS 900 (approximately $260), Microsoft workers, for example, will receive an equivalent of NIS 500 (approximately $145), according to the Hitech Zone survey.

According to a second survey published last week by Israel-based human resources company Okets Systems Ltd., Israeli tech workers will receive holiday gifts worth an average of NIS 450 (approximately $130) and people working in finance will enjoy an average gift of NIS 660 (approximately $190), while workers in other industries will have to make do with perks worth NIS 100-250 (approximately $30-$60) on average.