Eventually, AI Will Make Salespeople Obsolete, Says CEO of Marketing Conversation Analytics Startup Gong
Israel-based Gong plans to develop a system capable of automating tasks currently performed by human marketers
Artificial intelligence machines will eventually replace salespeople, according to Amit Bendov, CEO of Israel-based conversation analytics startup Gong.io Ltd. Gong's online service gives sales representatives insights into their interactions with customers by analyzing recorded phone calls. By tracking keywords, subjects, and recurring conversation topics the service helps sales teams improve results.

For daily updates, subscribe to our newsletter by clicking here.

Founded in 2015 by Mr. Bendov and Eilon Reshef, both with a background in sales and marketing, Gong has around 50 employees in offices in Herzliya, a town in the Tel Aviv metropolitan area and Palo Alto, California. The company has raised $26 million to date from investors including California-based venture capital firms Norwest Venture Partners and Wing Venture Capital. Gong serves around 150 clients including LinkedIn and Pinterest, according to company statements.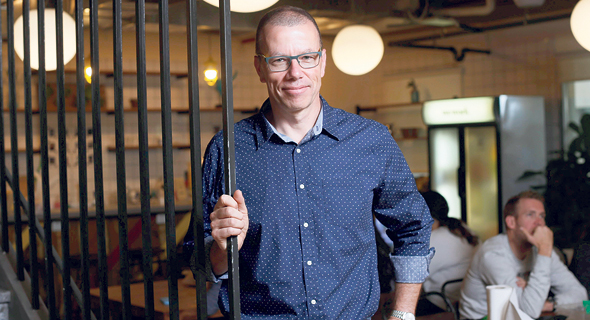 Gang CEO Amit Bendov. Photo: Amit Sha'al

The software is currently aimed at making salespeople better marketers. It is capable of recognizing subtle signs of reluctance or hesitation expressed by the client, Mr. Bendov said in an interview with Calcalist. In the future, it will be able to automate many sales tasks. "At first, it will whisper in the salesperson's ear, and later it would speak directly to the client and send emails on a much bigger scale," he added.

Another challenge Gong is facing right now is teaching the system to identify humor and sarcasm, something even people sometimes a hard time with, Mr. Bendov said.