Eight Roads Ventures Launches $375 Million Venture Capital Fund
The new fund will invest in companies based in Europe and in Israel, with an average investment of $10-$30 million
London-headquartered venture capital firm Eight Roads Ventures, the proprietary investment arm of Fidelity International Ltd., has launched a third $375 million fund for scale-up investments in Europe and Israel, the company announced Tuesday.

For daily updates, subscribe to our newsletter by clicking here.

Founded in 2010, Eight Roads has offices in China, Japan, India, the U.K. and the U.S. and has invested nearly $6 billion in more than 20 growth-stage companies worldwide, according to company statements. The venture capital firm was an early investor in Chinese e-commerce company Alibaba Group Holding Ltd.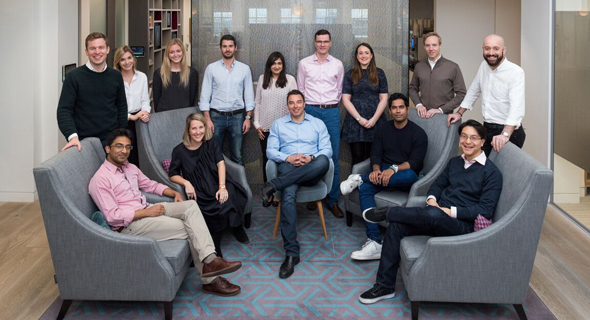 Eight Roads Ventures' Europe office team. Photo: PR

The new fund will invest in companies based in Europe and in Israel, with a focus on enterprise, consumer, fintech, and healthcare companies, and an average investment of $10-$30 million.

Growth stage companies need credible business guidance and experience to help them grow, Davor Hebel, a managing partner and head of Eight Roads Ventures' Europe office said in a statement.