Mind the Tech NYC
10 Israeli Startups that Are Looking For U.S. Investments
Meet a few of the 120 startups that took part in the Meet & Pitch event at Calcalist's "Mind the Tech" conference in New York last week
120 Israeli startups, 60 U.S.-based investors, and 20 corporate executives attended the Meet & Pitch event at Calcalist's "Mind the Tech" conference in New York last week.
For daily updates, subscribe to our newsletter by clicking here.
Here are ten startups that participated in the event and presented an array of technologies in various fields including digital health, cybersecurity, internet of things (IoT), e-commerce and blockchain.
Mugo
Israeli-based startup Mugo Inc. develops a social music player that allows users to share and create playlists. Mugo also developed and patented a technology dubbed Live Share, which allows users to get in sync in with the exact segment of a song or musical piece that their friends are listening to at the moment.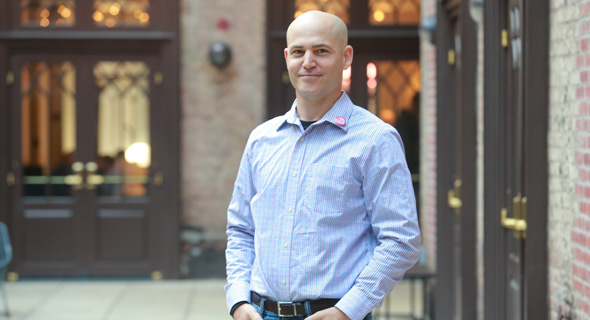 Mugo co-founder Shay Goldberg. Photo: Orel Cohen

Mugo co-founder Shay Goldberg says that young users shape their identity and cultural preferences according to what they see on social networks but music is not currently in the mix because their listening habits are only visible on their own device.

Founded in 2016 and based in Herzliya, a town in the Tel Aviv metropolitan area, Mugo has raised over $1.5 million to date. Last year, Mugo won Calcalist's promising startup award.

Browsi

Content makers' websites are flooded with ads, but as much as 50% of online ads are not even seen by users, and advertisers are sick of paying for overlooked ads, says Nathaniel Zenou, CEO of advertising startup Browsi Mobile LLC.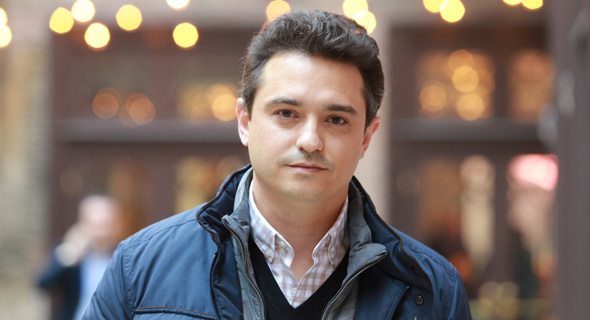 Nathaniel Zenou, CEO of Browsi. Photo: Orel Cohen

Founded in 2016 and based in New York and Ramat Gan, a town just east of Tel Aviv, Browsi develops a technology that improves the visibility of online ads in real-time, locating them where people are more likely to see them, while also considering the user experience. Browsi counts Calcalist and U.S.-based media conglomerate Hearst Communications Inc. among its clients. "My vision is to have fewer ads but for each to make more money," Mr. Zenou said.

Papaya Global

Workforce and human resources startup Papaya Global set out to help companies with the bureaucracy and procedure of employing people in different locations worldwide and helps them comply with local tax and employment laws.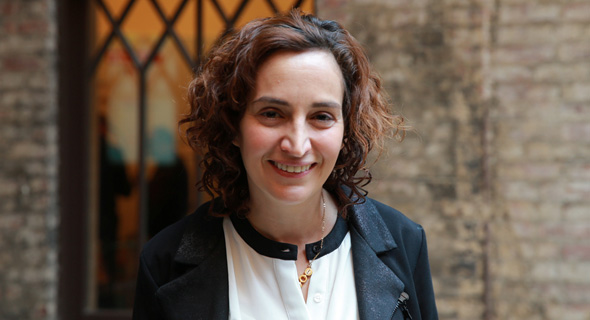 Papaya Global's co-founder and CEO Eynat Guez. Photo: Orel Cohen

The company helps employers manage their global human resources needs from a single service, Papaya Global's co-founder and CEO Eynat Guez said.

Founded in 2016 and headquartered in Tel Aviv, Papaya Global has 25 employees and provides its service in 70 countries, according to company statement. Papaya Global counts Johnson & Johnson, Facebook, and General Electric among its clients.

CognitiveID

Founded in 2016 and based in Rishon LeZion, a town in Israel's central district, cybersecurity company Cognitive ID Ltd., stylised as CognitiveID, develops a technology capable of determining a user's identity by analyzing cognitive, physiological and psychological traits.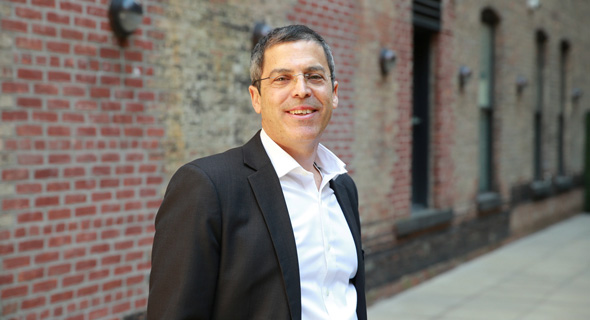 CognitiveID's marketing and development consultant Eedo Lifshitz. Photo: Orel Cohen

Common security measures, such as passwords, fingerprints and even Apple's facial recognition, require no further authentication once a device is unlocked or a service is logged into, making it possible for someone else to get access when, for example, the user forgets to log out. CognitiveID developed a system to prevent this from happening. A dog recognizes its owner using its natural senses, and CognitiveID gives apps new senses to do something similar, said Eedo Lifshitz, a marketing and development consultant at the company.

CognitiveID's system works in the background to monitor the unique ways in which a certain person uses a device or app. The way users type, navigate or hold the device, the way they respond to various stimuli such as pop-up windows, their areas of interest and times of activity, are among the 700 parameters examined by the system, Mr. Lifshitz said. Using machine learning and artificial intelligence, the system builds a profile based on a user's actual activity and is capable of recognizing any changes that may indicate someone else is using their account.

BrainQ

Jerusalem-based medical startup BrainQ Technologies Ltd. aims to help patients with paralysis move their limbs without requiring surgery. The company develops a headset that uses electromagnetic fields to promote the natural recovery of a patient's brain.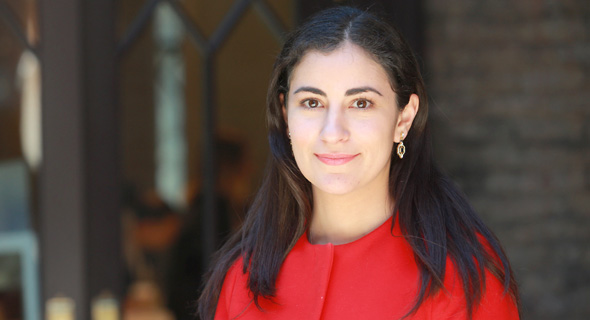 BrainQ product manager, Yael Djemal-Kay. Photo: Orel Cohen

BrainQ's technology scans for movements in a patient's central nervous system in order to identify their unique physical needs, and adjust the electromagnetic fields created by the headset, accordingly, in order to best simulate the way the nervous system works, Yael Djemal-Kay, a product manager at BrainQ, said.

Each treatment session takes 30-40 minutes, and the number of sessions needed depends on the severity of the injury.

Founded in 2016, BrainQ employs a ten-person team and is currently performing clinical trials in Israel. In November, BrainQ was selected for Google's AI startup accelerator in San Francisco.

MytiGO

Founded in 2010, MytiGO Ltd. offers sports fans the chance to reserve tickets for playoff games without purchasing full-price tickets in advance. Users buy an "option" for a playoff game and are granted the right to buy the actual ticket at face value if their team qualifies for the event.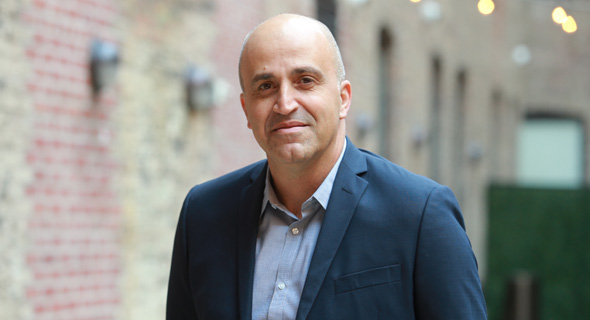 Eyal Bechor, founder and CEO of MytiGO. Photo: Orel Cohen

MytiGo's service is actually a type of insurance policy, Eyal Bechor, founder and CEO of the company said. Sports fans are often forced to buy tickets in advance without knowing if the team they are rooting for will make the playoffs, and MytiGo helps them minimize risks, he added.

In the future, MytiGo also plans to sell full tour packages that include not only the game tickets, but also flights, hotel bookings and tickets to local attractions or other events. Like the game tickets, the packages will sell as an option to be realized if the team makes it to the relevant round.

Membit

Founded in 2016 and based in Bnei Brak, an ultra-orthodox suburb of Tel Aviv, Membit develops off-the-shelf chatbots for companies and organizations. Creating a chatbot from scratch is a long process, but with Membit, all a company has to do is choose its bot and add a single code line to its website, said Membit CEO Ruth Margalit.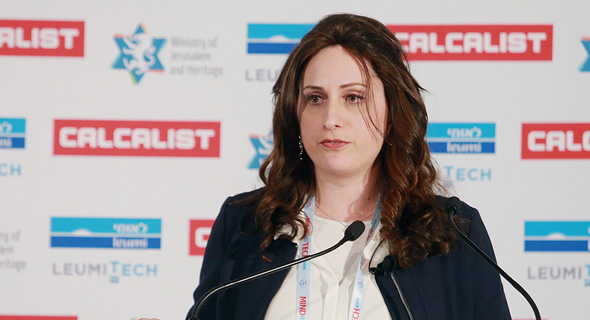 Membit CEO Ruth Margalit. Photo: Orel Cohen

According to Ms. Margalit, the company is currently developing an artificial intelligence-powered system that studies users in order to proactively offer them additional services. "For instance, if a bot just registered your child to school it will immediately offer additional extracurricular activities," she added.

Galileo Satellite Navigation

Founded in 2009, Galileo Satellite Navigation Ltd. (GSN) develops products for the civil global navigation satellite system and GPS market. The company's technology is used for mobile phones, vehicles, telecommunications, meteorology, marine applications, location-based security, military uses, and timing devices, among other applications. The company developed software capable of significantly lowering the cost of GPS components by using a device's processor. "The software uses less than 10% of the processor's computing power and does not interfere with other processing functions," said GSN founder and CEO Eli Ariel.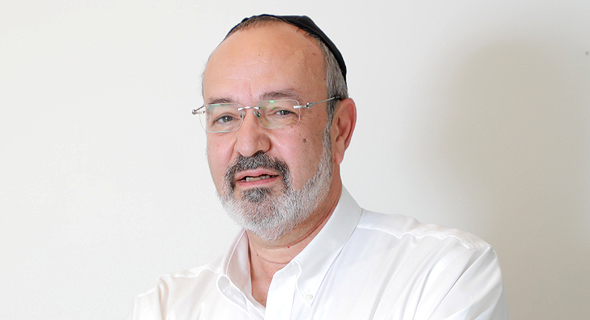 Galileo Satellite Navigation's founder and CEO Eli Ariel. Photo: Dana Koppel

According to Mr. Ariel, the technology is already integrated into cell phones and internet of things (IoT) components, and the company is looking for a $5 million to $10 million investment in order to adapt the software for new applications.

Bringoz

Tel Aviv-based delivery startup Bringoz Technologies Ltd. aims to help small retailers compete with Amazon's shipping logistics abilities. "We are democratizing Amazon's technology so that any retailer can benefit," said Doron Bakchy founder and CEO of Bringoz.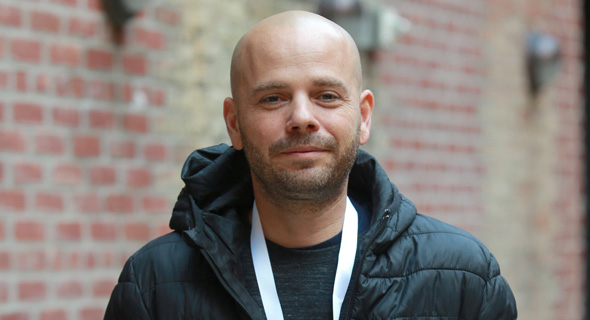 Doron Bakchy founder and CEO of Bringoz. Photo: Orel Cohen

Founded in 2015, Bringoz employs 17 workers, and develops a cloud-based service to connect the shipping and logistics resources of different retailers to create a single, efficient network that can put up a fight against big retailers, Mr. Bakchy said. Bringoz' algorithm allows for real-time shipping routes adjustments, pickup from different suppliers and delivery to different clients while optimizing routes to best fit the needs of all retailers using the service, Mr. Bakchy.

Seegnature

Founded in 2015 and headquartered in Palo Alto-California with additional offices in Tel Aviv, Seegnature develops a digital signing system for legally binding documents, allowing companies and individuals to finalize deals in long distance.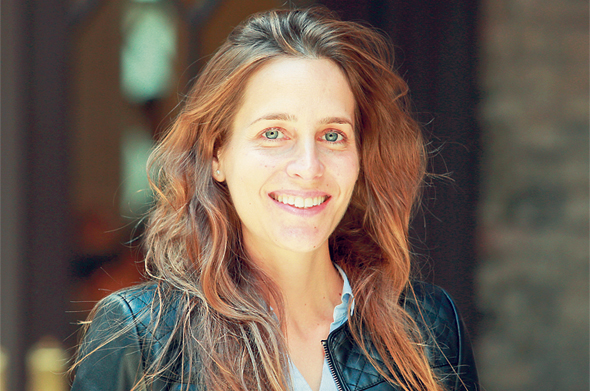 Seegnature's director of business development Hila Bar-Ilan. Photo: Orel Cohen
Seegnature's service includes sharing documents, verifying a person's identity and digital signing, said Hila Bar-Ilan, the company's director of business development. The system allows everything to be done remotely and reduces any legal risks, since the entire process is documented, Ms. Bar-Ilan added.