Mind the Tech NYC
Nine Jerusalem-Based Startups Are Looking to Make Their Mark in New York
For years, the "Startup Nation" was really a startup city, Tel Aviv. But now other cities, such as Jerusalem, are starting to catch up
For years, the "Startup Nation" was really a startup city, with the greater Tel Aviv metropolitan area home to the bulk of Israel's tech sector. The coastal city is still where you can find the majority of Israel's startups and multinational tech companies, but other cities such as Haifa, Beer Sheva, and Jerusalem are slowly nurturing a local tech ecosystem of their own.

For daily updates, subscribe to our newsletter by clicking here.

With Jerusalem-based accelerators and venture capital firms, Israel's capital is increasingly claiming a larger slice of the Israeli tech "pie." In January, Jerusalem-based equity crowdfunding firm Ourcrowd announced the launch of startup incubator Labs/02, set to invest in around 100 early-stage startups over the next ten years. Last week, Cisco launched a network of tech hubs designed to digitize Israel's peripheral communities. Of the 100 hubs set to open by the end of 2018, 26 will be located in Jerusalem.

The following nine startups are among the dozens of Israeli startups selected to participate in Calcalist's "Mind the Tech" conference in New York City this week.

Vicarius

When asked to explain the technology developed by his company, Vicarius Ltd. co-founder and CEO Michael Assraf uses the Italian city of Sirmione, on the banks of Lake Garda, as an allegory. In the Middle Ages, the strategically-located city was under constant attack from foreign conquerors, so much so that it became a testing ground for new military techniques. The attack strategies attempted on Sirmione were later used to attack cities across Italy.

According to Mr. Assraf, this phenomenon is repeated in today's cyber warfare.

"We see organizations facing the same cyber threats; each time a new cyber attack trend emerges," Mr. Assraf told Calcalist.

Vicarius is using machine learning technologies to analyze attacks and detect similarities, identify how they work and what they focus on, and use the information to predict future vulnerabilities, Mr. Assraf explained. Co-founded by Mr. Assraf together with Roi Cohen and Yossi Ze'evi, Vicarius employs a seven-person team in its Jerusalem office, and is in the process of raising a Seed round funding.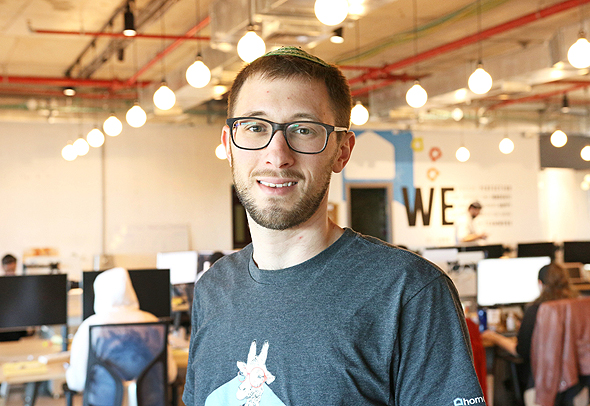 Hometalk co-founder Sam Shmeltzer. Photo: PR

Hometalk

Founded in 2011, do-it-yourself platform Hometalk reports 12 million members and 60 million monthly visits. "Our mission is to empower people to create their dream home, without the headache of working with contractors," Hometalk co-founder Sam Shmeltzer told Calcalist.

Homeowners, DIY bloggers and professionals visit the platform to share project ideas and ask questions about home makeovers, repairs, cleaning, gardening, and crafting.

Gamitee

"Ecommerce sites are blind," Gamitee co-founder Michael Levinson told Calcalist. "They are unaware that many of the buying decisions made on their platform are not individual decisions."

According to Mr. Levinson, e-commerce sites lack information on user behavior and decisions that take place offline. Gamitee wants to help e-commerce sites keep as much of the decision process online as they can, where it can be tested and analyzed. The company is doing so by creating a social e-commerce plug-in that allows users to experience online shopping collectively. The company's plug-in enables an online retailer's customers to invite their friends to shop with them and to consult with each other in real time on the company's site. Gamitee was founded in 2016 and employs a team of six people.

Seevix Material Sciences

Spider silk is the most durable natural fiber, six times harder than steel while being light and elastic. Seevix Material Sciences Ltd.'s CEO Shlomzion Shen told Calcalist that the company has successfully imitated the spider's natural silk production process to produce artificial spider silk.

The high-strength fibers have many commercial applications in industries such as sports equipment, aerospace, and automobiles. The fibers also have many potential medical applications. According to Ms. Shen, the fibers could be used to produce thinner, stronger surgical sewing threads, medical stents and balloons, and "scaffolding" for the creation of artificial tissues. Founded in 2014, the company employs a 14-person team.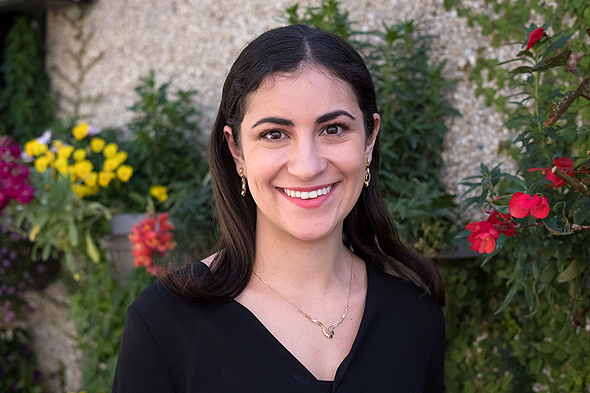 Yael Djemal-Kay, product manager at BrainQ. Photo: Yoav Dodkowitz

BrainQ

"We develop technology for treating paralysis caused by neurodisorders," Yael Djemal-Kay, product manager at BrainQ, told Calcalist.

BrainQ's software that analyzes the feed of an EEG device that monitors electrical activity in a patient's brain. The cloud-based software scans a patient's brain activity and compares it with normal brain activity to produce insights and create personalized electromagnetic treatments that promote natural recovery.

Founded in 2016, BrainQ is in clinical-trial stage in Israel. The company employs a ten-person team.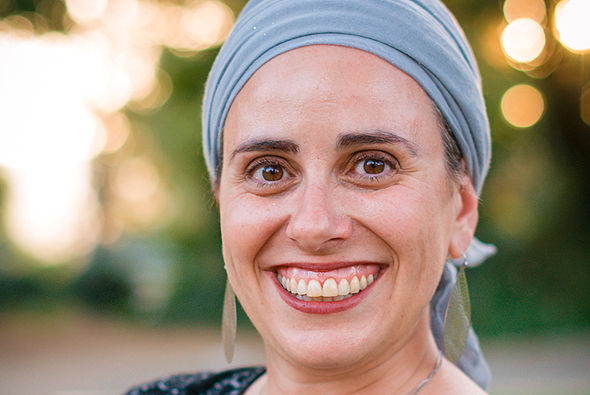 Strattic CEO Miriam Schwab. Photo: Flash 90

Strattic

"70% of websites are managed by content management systems (CMS) developed 15 years ago, and essentially unchanged since," Miriam Schwab, CEO of Strattic, told Calcalist.

According to Ms. Schwab, websites based on these CMS face security problems and are slower to load. Strattic's publishing platform converts website interfaces to serverless ones, strengthening them against hacking and crashing attempts, and increasing their speed. The company was founded in 2016 and operates with a three-person team.

MytiGO

Founded in 2010, MytiGO operates a platform where sports fans can buy and sell tickets for playoff games. The MytiGO platform allows users to reserve tickets for playoff games without purchasing full-price tickets in advance. Users buy an "option" for a playoff game, and are granted the right to buy the actual ticket at face value once their team qualifies for the event.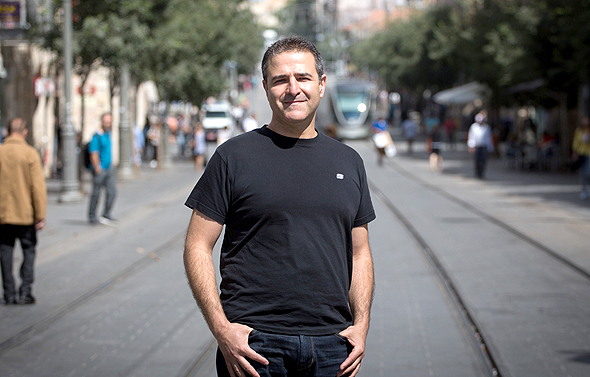 Bitemojo Co-founder Michael Weiss. Photo: Flash 90
Bitemojo
Culinary Ventures Ltd., also known as Bitemojo, was founded in 2016 by Michael Weiss and Yael Weiss-Gadish. The company develops an app offering off-the-beaten-track food experiences.
"Our app connects travelers who want to get to know a place through the local cuisine with local culinary heroes who prepare original food," Bitemojo co-founder Michael Weiss said. "When you take a tour with us you can leave your wallet at the hotel because the entire experience—from content to navigation, dining, and payment—is managed through the app."
The Bitemojo app is available in Tel Aviv, Jerusalem, Barcelona, Berlin, Rome, Budapest, Ljubljana, and Singapore. Bitemojo is set to be available in Bangkok, Lisbon, Amsterdam and New York before the end of the year.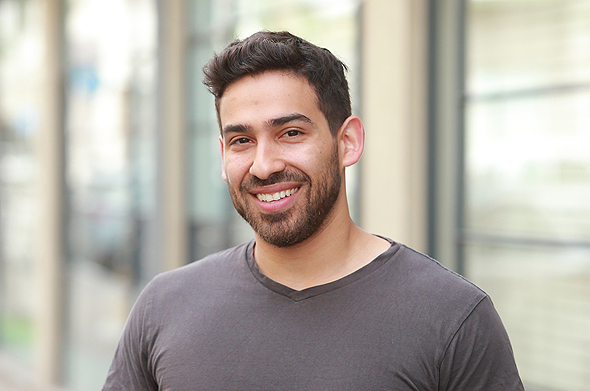 ScaleAbout Co-founder Adam Frank. Photo: Orel Cohen
ScaleAbout
ScaleAbout develops a platform that connects social influencers with their audience outside existing social media platforms, allowing them to monetize their fan base. Founded in 2016 by Adam Frank and Idan Maor, ScaleAbout employs nine people and is in the process of raising a Seed round.