Israeli Weapons Maker Elbit on Path to Buy U.S.-Based Universal Avionics
Elbit Systems received governmental approval to buy the American company. The deal is set to close in the coming weeks
Nasdaq-listed Elbit Systems Ltd., an Israeli defense and homeland security manufacturer and contractor, is on route to complete the acquisition of Universal Avionics Systems Corporation, a Tucson, Arizona-based developer of flight management systems and cockpit technologies. Elbit received U.S. governmental approval to complete the deal, the company said in a statement on Thursday.
For daily updates, subscribe to our newsletter by clicking here.
The acquisition, which will be conducted via an asset acquisition agreement, is set to be completed in the coming weeks, Elbit said. The company did not provide information on the financial terms of the deal.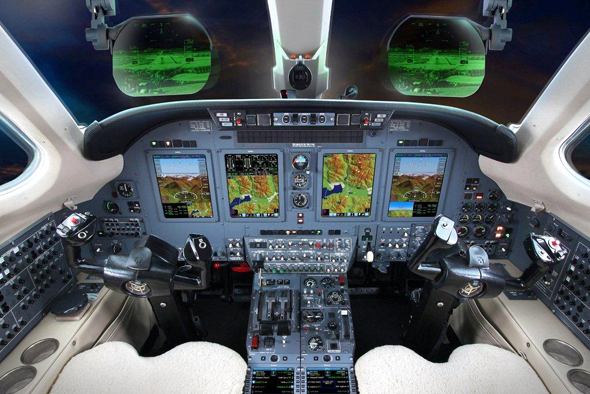 Universal Avionics. Photo: PR

Elbit was founded in 1966 and is headquartered in the northern Israeli port city Haifa. The company and its subsidiaries operate in a variety of military-oriented and technological domains, including communications, aerospace, land and naval systems, surveillance, and reconnaissance. The company employs around 13,000 people worldwide, 10,000 of them in Israel.

Founded in 1981, Universal Avionics designs, manufactures, and markets avionics systems for helicopters, turbine aircraft, and commercial airliners. Among the company's products are cockpit displays, terrain awareness and warning systems, cockpit communications systems, and navigation sensors. The company has offices across the U.S., in Europe, and in Asia Pacific.

Elbit is currently in the final stages of completing the acquisition of state-owned Israeli arms manufacturer Israeli Military Industries (IMI) Systems Ltd., which manufactures weapon systems for land, air, and naval combat. Elbit is set to pay $523 million.