Caving to Shareholder Demand, Bezeq Expedites Annual Meeting to April
The identity of the board has been at the core of a recent power struggle between the telecom's controlling stakeholder, the board and some of the shareholders
Israel's biggest telecommunication provider Bezeq has caved into shareholder demand and moved its annual shareholder meeting from May to April 26, the company announced Friday. On the agenda will be the future character of the board.

For daily updates, subscribe to our newsletter by clicking here.

The recent upheaval came about as a result of an investigation launched by the Israel Securities Authority (ISA) in 2017, following Bezeq's 2015 acquisition of Israeli satellite television broadcaster "Yes" from Eurocom Group, Bezeq's parent company. The investigation, which uncovered security violations, led controlling stakeholder Shaul Elovitch to step down as chairman in July 2017, and recently appointed board member David Granot to step in as interim chairman.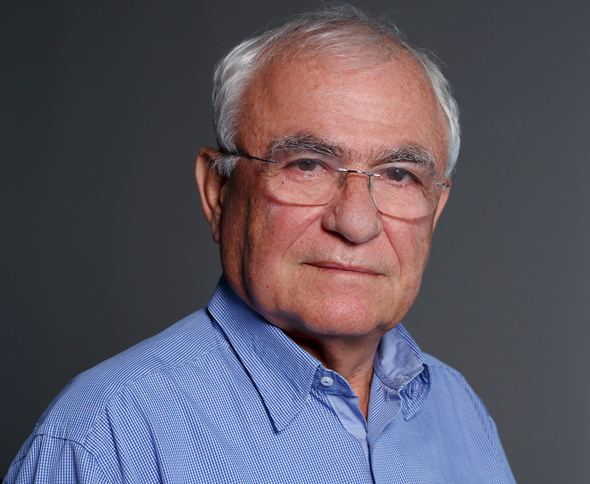 Bezeq's Chairman David Granot. Photo: Ofer Chen

The ISA probe spun into "Case 4,000," an investigation into whether Israeli Prime Minister Benjamin Netanyahu gave Bezeq preferential regulatory treatment in exchange for positive coverage of him and his wife Sara on Walla, a popular Israeli news site owned by the company. Also implicated in the two cases were Mr. Elovitch's son Or and Bezeq's CEO Stella Handler, who recently announced she would step down in July.

In mid-January, investor hedge fund Elliott Advisors (U.K.) Ltd., which holds a 4.8% economic stake in Bezeq since 2017, called for the immediate resignation of all implicated directors. Addressed to Mr. Granot and other shareholders, Elliott also called for a sweeping corporate governance reform in the company, intended to remove at least one ownership layer from Bezeq's current ownership structure. Several of Bezeq's Israeli institutional holders backed Elliott's demand.

Eurocom controls Bezeq through two other holding companies. Its immediate controlling shareholder, holding company B Communications (BCOM), holds a 26.4% stake in Bezeq as its single asset, with the rest held by institutional, public, and private shareholders. The scheme enables Eurocom to effectively control Bezeq through a 61% stake in Israel-based communication company Internet Gold Golden Lines Ltd., which owns a 65% stake in BCOM.

Eurocom and Mr. Elovitch are in around $430 million debt, and in recent months the company has inked an acquisition deal with real estate developer and businessman Naty Saidoff, which was contingent on maintaining control of Bezeq's board. As Bezeq is considered a monopoly under Israeli law, Eurocom's small but controlling stake allows it to appoint 19% of Bezeq's board members. However, the recent pushback from Elliott and the supporting shareholders led Mr. Saidoff to slash his previous offer by two thirds.

In April's meeting, shareholders will vote on whether to have a board that numbers 13 members—per the current board's suggestion—or 15 members, per some of the shareholders' suggestion. Accordingly, either five or six new directors will be chosen for the following year, based on majority votes.

Elliott welcomes the proposed governance reforms announced by Bezeq Friday, the fund announced Saturday. It stated that regardless of the number of directors chosen, the new board "will be comprised of a majority of independent directors, unaffiliated with BCOM," and that "the previously dominant role of B Com in nominating directors has been dramatically reduced."