Bezeq Appoints Acting CEO, But Board Power Struggle Continues
On Thursday, Bezeq announced the appointment of Yakov Paz, the company's vice president and business division manager, as acting CEO
On Thursday, Bezeq announced the appointment of Yakov Paz, the company's vice president, and business division manager, as acting CEO. Mr. Paz, 54, will be stepping into the shoes of CEO Stella Handler, who is under house arrest at the moment as part of an Israel Securities Authority probe into the telecommunication company.

For daily updates, subscribe to our newsletter by clicking here.

Mr. Paz's appointment may have filled one administrative gap, but the real battle—for control of the company' board—is still going full throttle ahead.

On Sunday, Bezeq's controlling stakeholder and formal chairman Shaul Elovitch announced he, his son Or and his daughter in law Orna will vacate their positions on the board if their three replacement candidates are approved. Mr. Elovitch has been under arrest since last Sunday due to his involvement in both the authority's investigation and Case 4,000, a bribery-related investigation involving Israeli Prime Minister Benjamin Netanyahu. His Son Or was arrested as well but released earlier this week.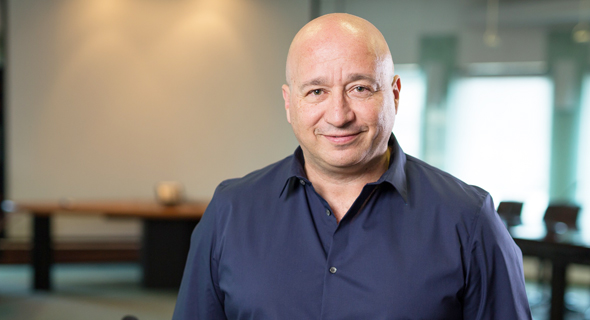 Bezeq CEO Yakov Paz. Photo: PR

The family is relying on Israeli law that states the controlling stakeholder of a monopoly—which Bezeq is classified as—can appoint 19% of the company's directors. The ability to appoint their own choice of replacement is crucial to the sale of Eurocom Group, Bezeq's controlling shareholder which is owned by Mr. Elovitch and his brother. Eurocom is in $430 million debt, but its recently agreed-upon sale to businessman Naty Saidoff is contingent upon maintaining control of Bezeq's board.

Some of Bezeq's shareholders, including activist hedge fund Elliott Associ­ates L.P., have previously called on acting Chairman David Granot and the board to reject the Elovitch family candidates and appoint outside, professional directors in their stead.

The demand has no legal basis and is intended to cause the board to act in the interest of the controlling shareholder and not in the interest of the company or its shareholders, Elliot said in a letter sent Tuesday to the board, further calling the demand a "false representation" of the legal situation.

In a stock exchange filing dated Wednesday, the board has stated that it is examining Elliott's letter, but cannot at this point respond.

Bezeq's annual shareholder meeting is scheduled for May.