Netanyahu Announces Plan for Direct 5-Hour Flight Route Connecting Tel Aviv and Mumbai
On Thursday, the first Israel-bound flight allowed to pass through Saudi airspace landed in Tel Aviv seven hours after taking off in New Delhi
Israeli Prime Minister Benjamin Netanyahu intends to slash flight time between Mumbai and Tel Aviv. Speaking at a cabinet meeting on Sunday, Mr. Netanyahu said that following the successful launch of Air India's direct flight route between New Delhi and Tel Aviv over Saudi airspace on Thursday, he is now planning to launch a 5-hour route from Mumbai.

For daily updates, subscribe to our newsletter by clicking here.

Mr. Netanyahu dubbed the launch of the New Delhi-Tel Aviv route an "historic event" which impacts tourism, Israel's economy, the country's technology industry and Israel's foreign policy.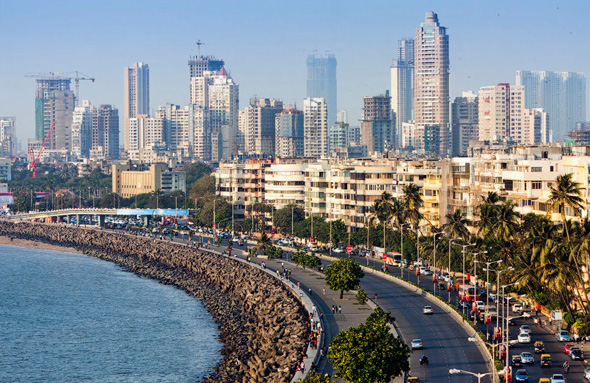 Mumbai (illustration). Photo: iliketowastemytime

The first flight in Air India's new direct route landed in Tel Aviv on Thursday evening after passing through Saudi airspace. The flight took just seven hours and was the first Israel-bound flight in history allowed to fly over the Arab kingdom, which does not maintain official diplomatic ties with Israel.

Prior to the launch of the new route, the only direct flight connecting Israel and India was a 7-8.5-hour flight between Tel Aviv and Mumbai, operated by Israel's flag carrier El Al Israel Airlines Ltd. Needing to avoid the Arabian Peninsula's airspace, which includes Saudi Arabia, El Al's detour over the Red Sea adds about two hours to the flight. In February, shortly after Air India announced the new route, El Al appealed to the International Civil Aviation Organization (ICAO) for assistance in obtaining similar flight permission from Saudi Arabia.

Israel's Minister of Transportation Yisrael Katz said the first flight in the new route is the tip of the iceberg, in an interview with Yedioth Ahronoth held at Tel Aviv's Ben Gurion airport shortly before the plane landed. "I am confident that Israeli carriers will also be able to use this route," he added.