ICL Completes $1-Billion Sale of Non-Core Business Units
The Israel-based multinational has sold its fire safety and oil additives divisions to SK Capital
Israel Chemicals Ltd. (ICL) has completed the $1-billion sale of its fire safety and oil additives divisions, the Tel Aviv-headquartered company said on Wednesday. The buyer is SK Capital Partners LP, a private equity firm headquartered in New York.

For daily updates, subscribe to our newsletter by clicking here.

The deal, which was announced in December, will generate a capital gain of $840 million in the first quarter of 2018, ICL said.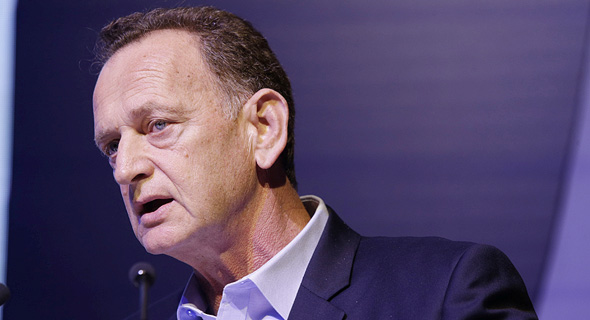 ICL's executive chairman, Johanan Locker. Photo: Amit Sha'al

Burdened by debt, ICL decided last year to offload non-core business units.

"This transaction is in line with ICL's strategy to divest low synergy businesses, to focus on our core mineral chains and to expand in advanced agriculture solutions," ICL's executive chairman, Johanan Locker, said in a statement. "ICL intends to use the sale proceeds to immediately reduce its debt and create resources to realize growth opportunities in light of our strategy."

The divisions that were sold include operations spread across North and South America, Europe, Australia and Asia. The fire safety unit sells chemicals and services to fight wildfires, and the oil additives line makes products that go into lubrication oil additives, mining chemicals and pesticides. These units generated $294 million in sales and $112 million to operating profits for the 12-month period ending September 30, 2017, according to ICL.