Adtech Company Perion Receives Notice from Nasdaq Regarding Stock Value
The company has been trading below Nasdaq's minimum bid price of $1.00 per share since February
Adtech company Perion Network Ltd. has received a notice letter from Nasdaq regarding its stock value, which is below Nasdaq's minimum bid price of $1.00 per share, the company announced Monday.

For daily updates, subscribe to our newsletter by clicking here.

Founded in 1999, Israel-based Perion provides engagement and monetization solutions for web and mobile. The company, which listed on Nasdaq in 2006, has shed over 90% of its stock value since 2013 when it was traded at a peak of $14.38 per share. In September 2016, in a decision attributed to disagreements with Perion's stakeholders and the decline in the value of the company's stock, Perion announced its CEO Josef Mandelbaum has stepped down after six years in the position. Mr. Mandelbaum was replaced by Doron Gerstel, the company's current CEO.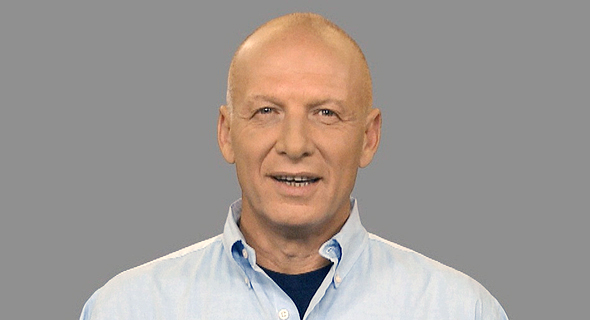 Perion CEO Doron Gerstel. Photo: PR

For the fiscal year 2017, Perion reported GAAP net loss of $72.8 million compared to GAAP net income of $200,000 in 2016, and non-GAAP net income of $17.4 million for 2017 compared to $27.7 million in 2016. The company recorded a non-cash impairment charge of $41.8 million in the fourth quarter of 2017, due to its Undertone business, acquired in December 2015.

"The turnaround strategy we implemented earlier in 2017 is taking hold," Mr. Gerstel stated in the report, published mid-March. "Since I joined as CEO, Perion has secured more than $7 million in corporate expense reductions. The steps we are taking are necessary to position Perion for renewed growth and enhanced profitability in the future."

Perion first dropped below Nasdaq's minimum bid price in December 2017 and has rallied briefly before dropping again in early February. The company stated that according to Nasdaq regulation, it has a grace period of 180 calendar days, ending on September 24, to achieve ten consecutive days of trading at a value of $1.00 or more and regain compliance. If it meets all continued listing requirements except the bid price requirement at the end of the period, it may be eligible for an additional 180-day grace period.