Mercedes-Benz Vans and Ridesharing Company Via Launch Service in London
The two announced ViaVan, an on-demand shared transit service for the European market, in September 2017
On Wednesday, Daimler AG's Mercedes-Benz Vans and ridesharing company Via Transportation Inc. launched ViaVan, their combined European on-demand shared transit service, in London.

For daily updates, subscribe to our newsletter by clicking here.

Last week, Daimler announced an agreement with the BMW Group to merge the mobility services business units of the two companies. The merger will enable the two companies to expand their services in the domains of car sharing, ride-hailing, parking, charging and multimodality, according to the announcement.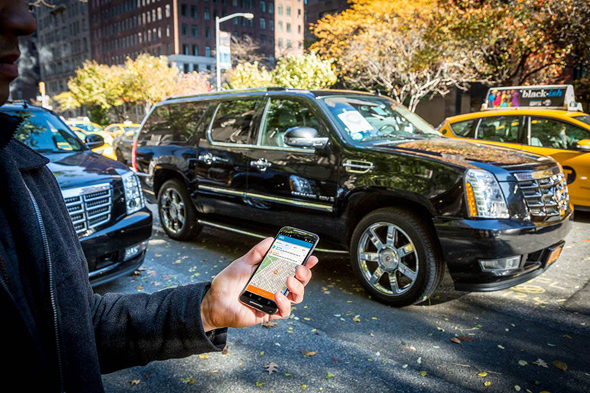 A Via cat in New York. Photo: Via Transportation Inc.

Passengers using Via's service can request rides through an app, and Via matches multiple passengers headed the same way with a single large SUV or van. Established in 2012, New York-headquartered Via has several additional offices, including a development center in Tel Aviv.

Mercedes-Benz and Via announced the joint venture, which also included a $50 million investment in Via, in September 2017. At the time they also stated they intend to collaborate on an autonomous car. In December the companies announced their intention to launch the service in the spring of 2018 in Berlin, in partnership with the city's public transportation authority, and in March ViaVan was launched in Amsterdam.

"We want to dominate Europe's ride-sharing market," Via Co-Founder and CEO Daniel Ramot in a September interview with Calcalist. "I believe that within two years we will operate in four or five major cities in Europe. We want to reach all major European cities within the next five years."

In London, the service is currently being offered in fare zones 1 and 2, in the city's central. For a limited time after the launch, rides to and from zone 1 will be offered at 3 pounds a ride.

ViaVan's aim is to reduce city congestion and give drivers an opportunity to make decent wages by providing "dynamic" mass transit systems, ViaVan CEO Chris Snyder said in a statement.