Teddy Sagi Group Expands Tel Aviv Co-Working Space Labs
Located on the upper floors of the Azrieli Sarona tower, Israel's tallest high-rise, the space is the first of two the group will operate in Tel Aviv
The Teddy Sagi Group is expanding its shared office venture "Labs," located in the Azrieli Sarona tower in central Tel Aviv, from four floors to five due to high demand, the group announced Wednesday.

For daily updates, subscribe to our newsletter by clicking here.

Currently Israel's tallest high-rise, the tower houses the Israeli offices of companies like Amazon, Facebook, and Dropbox.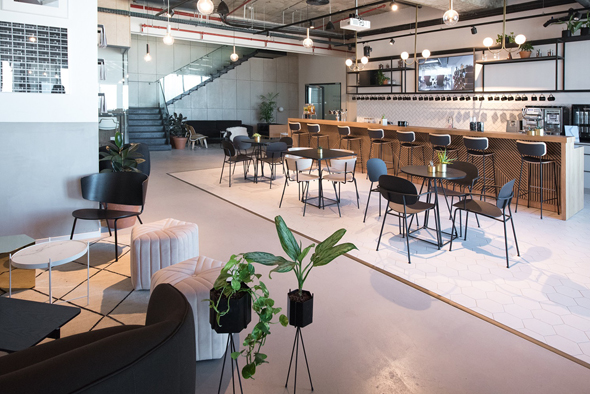 Labs, Azrieli Sarona tower. Photo: Shai Azulay

Labs got its start in London in 2017, with four locations in Camden Market, High Holborn, and Southampton Place. The group intends to open additional locations in Camden Market within the next two years, with plans to accommodate as much as 3,000 members, and also additional locations around Europe.

The Sarona Lab space offers members offices, meeting rooms, shared workspaces, a convention hall, a projection room, a studio, a lounge and a gym.

"We have currently opened for operations three floors: 58,59 and 60, and two new floors, 57 and 61, are expected to begin functioning by the end of July," said Labs CEO Elad Alon in a statement. "We will soon start marketing these floors."

The Sarona location is one of two Labs spaces intended to operate in Tel Aviv. A second location is set to open towards the end of the year in the HTowers project in Tel Aviv, a short walking distance from the tower. This space will also be located on the upper floors, spanning around 54,000 square feet (5,000 square meters).