Beijing to Open Economic Mission in Tel Aviv
Yin Hujen, a Beijing deputy mayor, is in Israel to promote the plan
The city of Beijing will open an economic mission in Tel Aviv, Beijing's Deputy Mayor Yin Hejun announced Sunday while on a visit to Israel.

For daily updates, subscribe to our newsletter by clicking here.

The economic office will serve as a satellite of the Chinese capital's Zhongguancun Science Park, connecting the tech sectors of the two cities. Beijing maintains Zhongguancun satellite offices in ten other locations around the world including Silicon Valley, Toronto, London, and Finland.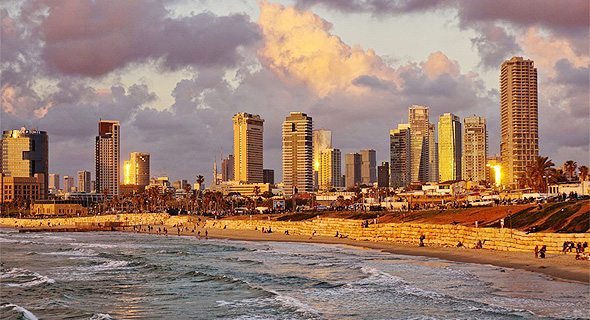 Tel Aviv. Photo: Glavo/Pixabay

Known as the "Silicon Valley of China," the Zhongguancun area is home to 20,000 tech companies, including major corporations like Lenovo, Baidu, and Xiaomi, and dozens of universities and research labs. Mr. Yin said that the companies at Zhongguancun had a combined turnover of almost $800 billion in 2017.

The Tel Aviv mission will be run by Shengjing Group, which is one of China's largest consulting and private equity investment firms. Shengjing has invested more than $20 billion in China, the U.S., and Israel, through direct investments and as a fund of funds representing various venture capital firms.

A spokeswoman said that Shengjing already has representatives in Tel Aviv scouting for real estate.

"We are thrilled to announce this liaison office in Tel Aviv, which is the center of the Israeli ecosystem, as another step in the cooperation between our cities," Mr. Yin said at a meeting on Sunday with Tel Aviv Deputy Mayor Doron Saphir. "The Chinese government attributes great importance to Zhongguancun Science Park, as home to innovation and breakthrough technologies."

Tel Aviv and Beijing have been sister cities for twenty years, but ties between the two have strengthened recently, Mr. Saphir said at the meeting.