Apple Under Investigation in Israel for Forced iPhone Slowdown
Israel's Consumer Protection and Fair Trade Authority is investigating Apple Israel for suspicion of consumer fraud regarding the company's recent iPhone battery performance scandal
Apple Israel is under investigation by Israel's Consumer Protection and Fair Trade Authority for suspicion of consumer fraud regarding the company's recent iPhone battery performance scandal, the authority announced Tuesday.

For daily updates, subscribe to our newsletter by clicking here.

In a statement released by the company on December 28, following public backlash regarding an iOS update, Apple admitted to intentionally slowing down some older iPhone devices, claiming the move was taken in order to counter battery degradation. The company also offered a $50 discount for battery replacements and promised better future transparency regarding performance issues.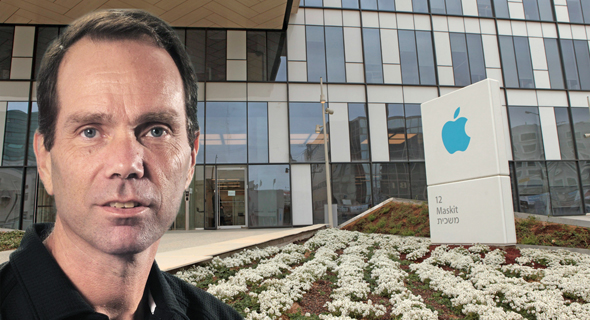 Rony Friedman, CEO of Apple Israel. Photo: Amit Sha'al

As part of the investigation, Apple Israel's CEO Rony Friedman was interrogated on Tuesday, the authority said in a statement.

Apple's actions may constitute consumer deception, according to section 2 of Israel's 1981 consumer protection law, which prohibits a company from misleading consumers concerning any crucial aspect of the product, the authority said.

The investigation is still ongoing but the authority is capable of giving Apple Israel a fine of approximately $6,270-$12,830 (NIS 22,000-NIS 45,000) for each violation, meaning for each affected device in the country, Dudu Even Chen, a spokesman for the authority, said in a phone interview with Calcalist on Tuesday.

The authority can only investigate companies with an official presence in Israel, and Apple is the biggest company it has tackled to date, Mr. Even Chen said.

Since the beginning of 2018, authorities in the U.S., the U.K., France, Italy and South Korea have already launched similar investigations, and Apple is also facing several dozen class-action suits in the U.S.

Apple Israel declined to comment at this time.