Opinion
The Parallel Career Paths of Apple's Johny Srouji and Tim Cook
Ten years ago, Mr. Cook took charge of a seemingly unglamorous aspect of Apple and drove the company to a dominant position in mobile phones. Mr. Srouji could be poised to do the same with Apple's new chip plans
In many ways, the path taken by Apple's chip chief Johny Srouji resembles that of Tim Cook, the company's current chief executive. Both of them were recruited from IBM to come run seemingly unglamorous business areas: Mr. Cook was tapped to head logistics and supply chains, and Mr. Srouji took on processors and chips. In both cases, they transformed their domains, generating strategic advantages over Apple's competitors.

For daily updates, subscribe to our newsletter by clicking here.

As Apple's senior vice president for hardware, Israeli-born Mr. Srouji is likely to steer the company's transition from using Intel chips to new in-house wares. Success in this effort could help make the case for him to become Cook's eventual successor.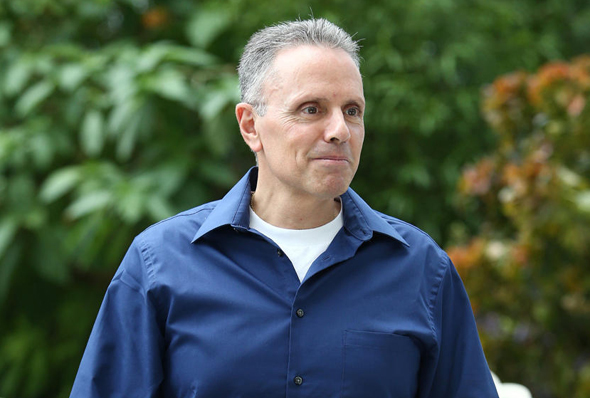 Johny Srouji. Photo: Orel Cohen

Cook began making his mark on Apple a decade ago when the iPhone was not brand new anymore, Android was growing, and the market was still open to new players. Back then, Hewlett-Packard just acquired Palm for a billion dollars, hoping to become one of those players. The challenge was to get quality components. As the story goes, Palm said to HP that it needs better screens. HP responded that Apple had already bought all of them. The same thing happened with cameras. Palm was forced to settle for lesser quality parts and its products were subpar. The effort failed and Palm ceased to exist in 2011.

Palm and HP were not the only player to face hurdles. Almost every competitor in the mobile phone market was forced to deal with the lack of quality parts. With remarkable long-term vision, Mr. Cook and Apple cornered the market, having bought enormous inventories and established an amazingly quick and efficient supply chain. For years, their edge in logistics allowed the company to absolutely dominate the market.

A similar thing is happening now with processors and chips, which are the domain of Mr. Srouji. Take the example of Apple's AirPod earbuds. Introduced in December 2016, AirPods became an immediate hit and Apple's most successful product launched in years.

Competitors have tried responding by introducing similar products but theirs were more cumbersome, offered less battery life and had delays and problem syncing. The reason the AirPods are better is the W1 chip, which optimizes battery use in a way that competitors could not yet imitate.

Just as Mr. Cook was responsible for Apple's success in logistics, Mr. Srouji is in charge of the company's success with chips—and it's not just earbuds. The iPhone, iPad, and Apple Watch all use chips whose development was supervised by Mr. Srouji.

Mr. Sourji is said to be one of the top ten most senior executives at Apple. Last year, his compensation package totaled $24 million, the second highest at the company.

Apple has not said much about its decision to drop Intel chip in favor of its own design, but it is likely that Mr. Srouji was heavily involved in the strategic shift. He is facing the most significant challenge of his career and the results could determine the fate of the company and that of the wider tech industry.

If he succeeds, Apple will be stronger, more independent, and better positioned to bring innovations to market according to its own vision. Mr. Srouji could see himself in the same position Cook was a decade ago