Opinion
How to Position Your Startup for Acquisitions
Israeli venture capitalist Amit Karp shares his tips for startups laying the foundations for a possible future acquisition
2017 was a record year for fundraising with total venture capital funding surpassing the previous high over 10 years ago. Yet, the number of VC-backed exits around the world keeps declining. With such an abundance of available capital, founders often overlook the importance of positioning their startup for an acquisition. This means both getting a lucrative acquisition offer from one of the big players in your space, and also having enough leverage to drive the price up.

For daily updates, subscribe to our newsletter by clicking here.

Any economics 101 student knows the best way to drive prices up is to generate more demand. It only takes two to tango, but ideally, you have multiple bidders circling your startup, each worried that a competitor of theirs will end up winning the deal. But how do you get your target acquirers to bite? While we read about acquisitions in the news every day, the truth is that these transactions are not easy to close. Many people think startups get sold, but they actually get acquired. This subtle nuance makes all the difference in the world.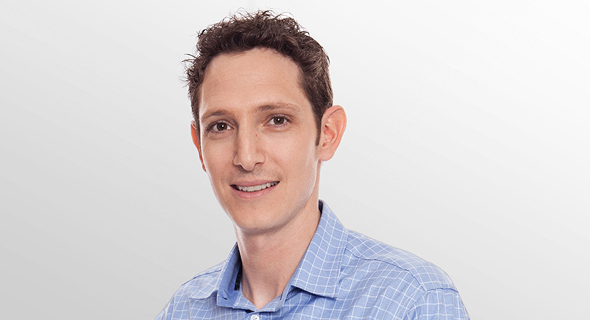 Amit Karp. Photo: Bessemer Venture Partners PR

Even if you hope to get acquired, the last thing you want to do is to put a 'for sale' sign on your startup as most acquirers will smell the blood and act accordingly. Fortunately, there are other ways to increase the likelihood of receiving an acquisition offer and actions you can take to help ensure you have multiple bidders. Let us go over a few of the most effective ones.

Start engaging long before you expect to get acquired

Even if you are not yet looking to get acquired, you should create a shortlist of the likely acquirers for your company. Within these companies, identify the people who will drive the acquisition and build relationships with them to set the groundwork for having multiple interested parties down the road. Whether it's discussing potential partnership opportunities or a casual update session, make sure you are on their radar and that they know you well.

When you get an acquisition offer, you typically have little time to quickly engage with other potential acquirers to gauge their interest before you need to accept the offer. If a potential acquirer does not know you well, there is very little chance that you can build the required relationship and attract another bid when the first offer is already out. Starting your relationship building efforts before the first offer ever arrives will pay long-term dividends.

Demonstrate value for the acquirer

The more tangible value you demonstrate for a potential acquirer, the higher your chance of getting a bite. There are several ways to demonstrate real value before ever discussing an acquisition, such as technical product integrations that enhance the acquirer's product and generate more value to their customers or providing a joint offering that allows the company to sell to a new customer base. Once you start getting customers to ask a potential acquirer about your product, you know something good is going to happen.

Start winning their customers away

Likely the best way to get on someone's radar is to take deals from them. It can either be winning new customers when being evaluated against a large incumbent or, even better, converting their existing customers to use your service instead. Once this starts happening you can be sure you will be top of mind for the incumbent. Getting acquired by a direct competitor can be a tricky situation, however, so make sure to diversify your target list of acquirers.

Find your champion

In many cases, you will engage with the business or corporate development group of a potential acquirer. While these groups are important, they are typically not the ones who drive the acquisition. The person who will push for an acquisition will be from the business, such as a senior executive from a specific division (e.g., engineering, sales, product) or even the CEO. This is the person you need to make sure falls in love with you and your product. Once there is a decision to acquire, then the corporate development team typically kicks in and helps negotiate the deal. But first, you need an internal champion who is willing to take the risk and win the glory.

This article was originally published on Medium.

Amit Karp is a partner at the Israeli office of venture capital firm Bessemer Venture Partners, headquartered in Menlo-Park, California.