Israeli Defense Contractor Elbit Buys U.S.-Based Universal Avionics for $120 Million
Universal Avionics is a developer and manufacturer of flight management systems and cockpit technologies
Nasdaq-listed Elbit Systems Ltd., an Israeli defense, and homeland security manufacturer and contractor, announced on Wednesday it completed the acquisition of privately-owned U.S. company Universal Avionics Systems Corporation for approximately $120 million.

For daily updates, subscribe to our newsletter by clicking here.

In March, Calcalist reported that Elbit received U.S. government approval to acquire Universal Avionics.

Elbit was founded in 1966 and is headquartered in the northern Israeli port city of Haifa. The company and its subsidiaries operate in a variety of military-oriented and technological domains, including communications, aerospace, land and naval systems, surveillance, and reconnaissance. The company employs around 13,000 people worldwide, 10,000 of them in Israel.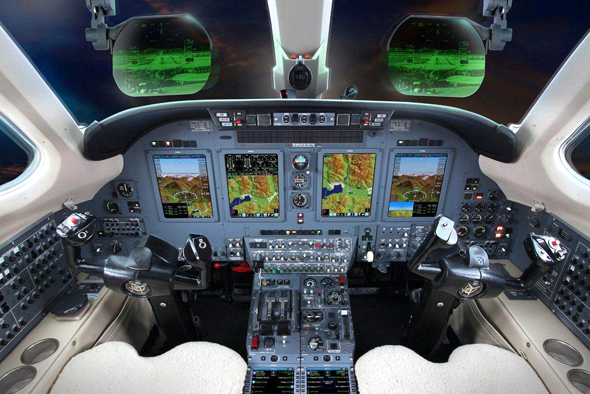 Universal Avionics. Photo: PR
Universal Avionics is a developer and manufacturer of flight management systems and cockpit technologies for helicopters, turbine aircraft, and commercial airliners. Among the company's products are cockpit displays, terrain awareness and warning systems, cockpit communications systems, and navigation sensors. Headquartered in Tucson Arizona, Universal Avionics operates several facilities across the U.S., and locations in Europe and in Asia Pacific.
Universal Avionics will operate as a wholly-owned subsidiary of Elbit, under the same management and with the same workforce, Elbit said.
In a statement, Elbit said the acquisition would enable it to offer a broad portfolio of advanced end-to-end cockpit solutions. "We have been providing unique enhanced flight vision and head up display systems for commercial aviation platforms for the last several years and see this business line as a key growth engine," Elbit CEO Bezhalel (Butzi) Machlis said in a statement.