Teva Blocked From Launching Generic Version of Israeli Sleep Medicine Circadin
An Israeli court issued a temporary injunction against Teva, following a lawsuit by the brand drug's maker Neurim Pharmaceuticals
On Monday, Teva Pharmaceuticals Industries Ltd. has been temporarily blocked from launching a generic version of an Israeli sleep medication called Circadin, after the brand drug's maker Neurim Pharmaceuticals Ltd. filed a lawsuit in an Israeli court, according to documents reviewed by Calcalist.

For daily updates, subscribe to our newsletter by clicking here.

Tel Aviv-based Neurim is a drug discovery and development company focused on neurological conditions. The company has a local branch in Switzerland, Neurim Pharmaceuticals AG. Circadin, its first approved drug, is an insomnia medication based on the prolonged release of melatonin, a sleep-regulating hormone. The drug is distributed in over 45 countries, and marketing partners include Zurich-based Takeda Pharmaceuticals International GMBH, a subsidiary of Osaka-headquartered Takeda Pharmaceutical Company Ltd., and Aspen Pharmacare Holdings Ltd.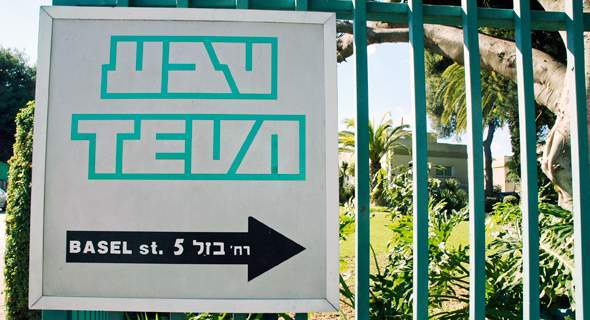 Teva's Israeli headquarters. Photo: Bloomberg

Teva has been the drug's sole distributor and Neurim's strategic partner in Israel since the drug was launched in the country in 2008, and it has received exclusivity until March 2019. According to the lawsuit, as part of the agreement between the companies, Teva has received sensitive and confidential information about Circadin, as well as information about Neurim's future development for the drug.

However, the suit states, in September 2017 Neurim discovered that Teva submitted an application for a generic version of its drug, leading Neurim to file a lawsuit at a Tel Aviv District Court in November. Teva has acted "in bad faith" to deprive Neurim of its intellectual property and exploited its status as an exclusive distributor to do so, states the lawsuit, helmed by Gabriel Moyal-Maor and Eleanor Stark of Israel-based law firm Hamburger Evron & Co.

During the time of the injunction, Teva would be permitted to take regulatory action such as challenging Neurim's patents.