SoftBank Backs Sports Analytics Company PlaySight
Israel-based PlaySight develops technology that employs multi-angle video and proprietary analytics to improve on-court performance
SoftBank Ventures, the early stage investment arm of SoftBank Corporation, has joined the extended C Series of sports technology company PlaySight Interactive Ltd., the company announced Wednesday. Together with new investor CE Ventures, an Israel-based venture fund backed by Chinese peer-to-peer lending company CreditEase, SoftBank's investment ups the round to $21 million.

For daily updates, subscribe to our newsletter by clicking here.

PlaySight develops smart-court technology that enables players and coaches to employ multi-angle video and proprietary analytics to improve on-court performance. Multiple HD cameras installed around the court automatically record, analyze and stream player activity. The company's system can also integrate with sensors worn by the players, the scoreboard, and any other system used on the court. Based on the data, PlaySight's technology creates automatic replays and data-based analysis and evaluation tools, and its cloud platform allows users to review, edit and share both the recorded video and the data.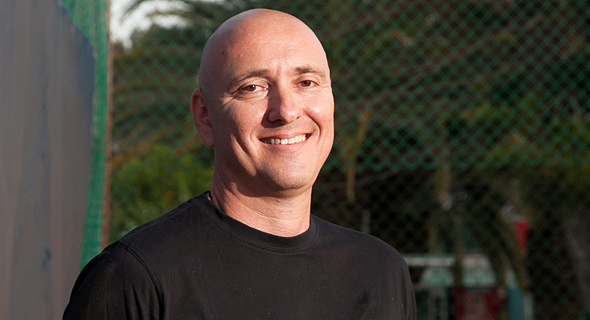 PlaySight CEO Chen Shachar. Photo: Orel Cohen

The company offers its services across 25 sports, including tennis, basketball, soccer, football, and volleyball. Its technology is used by the Golden State Warriors, the United States Tennis Association, over 50 NCAA (U.S. National Collegiate Athletic Association) tennis programs, and the 2017 NCAA Champion North Carolina Tar Heels.

Playsight was founded in 2010 by Chen Shachar, Evgeni Khazanov, Yoram Bentzur and Eyal Schneider. The company is based in Kfar Saba, in central Israel, and employs 90 people.

"It is only a matter of time before all competitive sports will adopt video and connectivity solutions in their courts and arenas, and PlaySight offers the highest performance solution and innovative business models to suit customers of all types," said Jay Choi, senior associate at SoftBank Ventures, in a statement.

SoftBank Ventures has previously invested in several Israeli companies, including LiDAR startup Innoviz Technologies Ltd. and mobile computing company Saguna Networks Ltd. Benjamin Weiss, the fund's representative in Israel, said in an interview with Calcalist the fund intends to expand its investment in early stage Israeli startups.

The investment will enable PlaySight to expand its operations to Asia, Mr. Shachar told Calcalist in an interview.