Israeli Venture Capital Firm Teuza to Manage Haifa's New $27.9 Million Tech Fund
First announced in February, the new fund will invest in early stage startups willing to commit to establishing their operations in Haifa
Tel Aviv-listed venture capital fund Teuza was chosen to manage a new NIS 100 million ($27.9 million) tech fund sponsored by the Israeli city of Haifa, the city announced on Monday.

For daily updates, subscribe to our newsletter by clicking here.

The new fund, first announced in February, will invest in early stage startups willing to commit to establishing their operations in Haifa, Israel's third largest city. Teuza will make a NIS 1 million ($279,000) to NIS 4 million ($1.1 million) investment in the fund.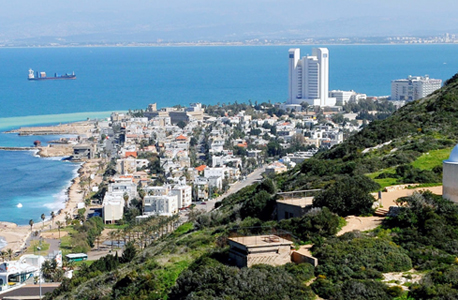 Haifa (illustration). Photo: Zvi Roger

Despite being a major local hub for multinational companies developing technology in Israel, and home to the Technion – Israel Institute of Technology, a science-oriented research university, Haifa is hosts only 4.5% of startups and 6.4% of mature tech companies in the country, according to a government report from 2016. The vast majority of tech companies in Israel are based in the Tel Aviv metropolitan area.