Government-Owned Israeli Aerospace Company IAI Opens Berlin Office
As defense budgets in European countries increase, IAI deepens its focus on the market, an executive at the company said
Defense contractor Israel Aerospace Industries Ltd. (IAI) had opened an office in Berlin last week. The Berlin office will support IAI's operations in the European market, IAI said Monday. In the past, the company managed its operations in Europe out of a sole office in Paris.
For daily updates, subscribe to our newsletter by clicking here.
Government-owned IAI is Israel's largest aerospace and defense company, developing and manufacturing defense systems including aerial defense, anti-missile, unmanned aerial systems, intelligence and cyber systems, drone disruption, land robotics, and marine systems.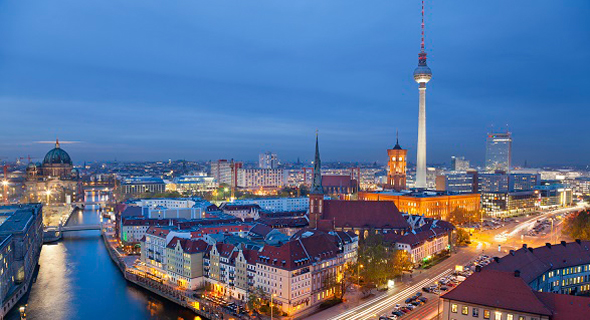 Berlin
In a Sunday interview with Calcalist, Eli Alfassi, executive vice president of marketing at IAI, said that in the past, the company focused on other markets, and did not extract the full potential of the European market. Geopolitical changes are now causing many European countries to increase their defense budgets, Mr. Alfassy said.
Earlier this month, another Israeli defense contractor, Elbit Systems Ltd., announced the opening of a Berlin office and the expansion of Elbit's activities in Germany. Elbit's activities in Germany launched with the 2004 acquisition of defense manufacturer TELEFUNKEN Radio Communication Systems GmbH & Co. KG, which now operates as a wholly-owned subsidiary of Elbit. Elbit supplies a variety of tactical radio systems, advanced electro-optic systems, and directional infrared countermeasure systems for the German defense forces.
In a statement, IAI said it views Germany as a key market and as a platform for co-development of defense and aeronautics technologies. IAI first activity in Germany had been the 2009 purchase of the company's Heron 1 systems by the German Air-Force.