United Therapeutics to Acquire Pharma Company SteadyMed in a $216 Deal
In 2017, Israeli-founded SteadyMed won a patent war against United Therapeutics
United Therapeutics Corporation has signed an agreement to buy SteadyMed Ltd. in a transaction valued at $216 million, the companies announced Monday.

For daily updates, subscribe to our newsletter by clicking here.

United Therapeutics has agreed to pay $4.46 per share in cash at the time of closing, which amounts to $75 million. The company also agreed to pay an additional $2.63 per share in cash upon the achievement of a milestone which is related to the commercialization of SteadyMed's star drug, Trevyent.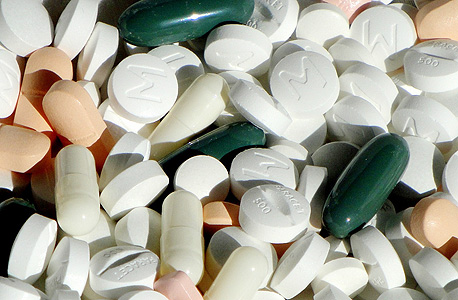 Drugs (illustartion)

The SteadyMed board of directors has approved the merger agreement, which is now subject to approval by SteadyMed's shareholders and the expiration or termination of the required waiting period mandated by the U.S. Antitrust Authority. The deal is expected to be completed in the third quarter of this year, the companies said.

Nasdaq-listed SteadyMed development and commercializes drug product candidates to treat orphan and high-value diseases. SteadyMed's star drug is Trevyent, a development-stage drug-device combination product designed for the subcutaneous treatment of pulmonary arterial hypertension (PAH), a rare disorder characterized by high blood pressure in the arteries of the lungs.

Founded in Israel in 2005, SteadyMed has offices in San Ramon, California and in Rehovot, in central Israel.

In 2017, SteadyMed won a patent war against United Therapeutics for a patent pertaining to treprostinil, a prostacyclin-derivative product which is the active pharmaceutical ingredient used in United Therapeutics' Remodulin drug and SteadyMed's Trevyent. In March of that year, the U.S. Patent Trial and Appeal Board decided in favor of SteadyMed, a decision reinforced in November by the U.S. Court of Appeals for the Federal Circuit.

Yair Geva, a partner at Israeli law firm Herzog Fox & Neeman, represented SteadyMed in the deal.