Israeli Industry Conference
If Israel Does Nothing, It Will Have No Industry in Ten Years, Says Frutarom CEO
Ori Yehudai, president and CEO of Israel-based flavor and fragrance company Frutarom, believes Israel must work together with industry leaders on a long-term plan to increase its GDP
Israel needs to work together with investors and businesses in order to maintain local industries, says Ori Yehudai, president and CEO of Israel-based flavor and fragrance company Frutarom Industries Ltd.

For daily updates, subscribe to our newsletter by clicking here.

Speaking at Calcalist's Conference on Israeli Industry, held Monday in partnership with Bank Leumi and Bazan Group, Mr. Yehudai said he believes the government should stop moving budgets around and begin to actively invest in increasing the gross domestic product and "making the pie bigger."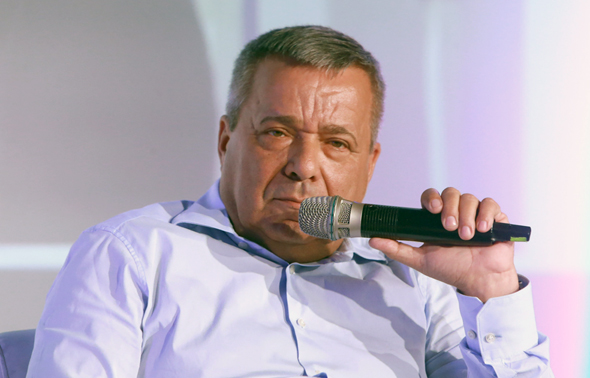 Ori Yehudai, president and CEO of Frutarom at Calcalist's Conference on Israeli Industry, Monday. Photo: Zvika Tishler

Mr. Yehudai said that if the current trend of companies making exits and taking their business elsewhere continues, Israel will not have an industry in 10 years. A country's economy cannot be built on short-term exits, he added.

There are hardly any new factories and most companies are looking for opportunities elsewhere, Mr. Yehudai said. "We do not have any real investors capable of putting in the money and also working towards the growth of their portfolio companies," he said.

Mr. Yehudai responded to rumors concerning a possible acquisition of Frutarom, stating he does not see that happening any time soon.

Tel Aviv-listed Frutarom is one of the largest flavors and fragrances companies in the world. Founded in 1933 and headquartered in Haifa, a port city in northern Israel, Frutarom has 5,500 employees in offices and production plants in the U.S., Brazil, Australia, the U.K., India, and other countries around the world.

Last week, Frutarom announced it is launching a food tech innovation lab in Israel.