Returning NDS Chairman Points to New Areas of Focus
On Tuesday, Cisco announced it will sell video unit NDS back to former stakeholder Permira
Digital piracy, targeted advertising and management of streaming services will be the new areas of focus for NDS Group Ltd. as it rebrands under old ownership, according to returning chairman Abe Peled. On Tuesday, Cisco announced a definitive agreement to sell NDS, its Jerusalem-based video unit, to a company backed by private equity firm Permira Holdings Inc., from which it bought NDS in 2012 for $5 billion.

For daily updates, subscribe to our newsletter by clicking here.

Mr. Peled, who was the chairman and the CEO of NDS since 1995, left the company following the 2012 acquisition, first for a senior vice president position within Cisco and then altogether in December 2013. Since late 2012 he has also served as a senior advisor to Permira. On Tuesday, it was announced he will be NDS' chairman once the company changes hands.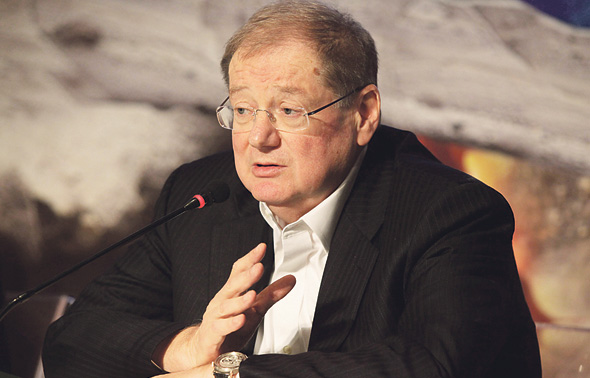 Abe Peled. Photo: Amit Sha'al

Once considered a leader in the software for pay-TV industry, NDS was raking in around $1 billion by 2012. Under Cisco, the unit has seen long-time managers leave one after the other, and repeated layoffs, reducing over five years the number of employees the company had in Israel from 1,300 to around 700.

Though details of the deal with Permira announced Tuesday were not disclosed, one person familiar with the deal told Calcalist on condition of anonymity that the price was set at $1 billion, a fifth of the sum Cisco shelled out six years ago.

A product-oriented company such as Cisco is less suited to the paid-TV market, which necessitates services that can be tailored according to different markets, Mr. Peled in an interview with Calcalist Tuesday. The returning chairman sees a great upside for Permira, as NDS can help clients face their current challenges.

Permira stated it will create a new company focused on developing and delivering video solutions for the pay-TV industry based on NDS. The company, which will be renamed, will also offer Cisco's video streaming platform Infinite Video. According to Mr. Peled, Cisco will continue to own the media technology of its core business domains: networks, multi-cloud, security, and data.

NDS' technology is installed on 300 million TVs and devices, Mr. Peled said, and over 50% of global pay-TV service suppliers use it in some capacity. To address current market needs, Mr. Peled said, NDS will focus on supplying customers with technologies that would enable them to defend against digital privacy, support targeted TV campaigns, and manage streaming services. The software developed by NDS will enable service providers to give their customers access to various streaming services through a single interface.

"In my home in the U.S. I'm connected to Comcast, Netflix, and Hulu, but there's no program that lets me manage the entire system and provides a comfortable and direct access to all," Mr. Peled explained.