Opinion
Why We Decided to Invest in a Crypto Company for the First Time
When it comes to money, it's all about trust. The same goes for cryptocurrencies, writes lool Ventures co-founder Yaniv Golan
When it comes to money, nothing trumps trust. In 2017, we watched as Bitcoin, Ethereum, and other digital currencies took the global stage, promising to usher in a new era of decentralized finance and leave the antiquated financial system in the dust. Despite the financial mania and mainstream awareness, no cryptocurrency has yet managed to bootstrap the trust necessary to gain adoption as new money. We set out to understand — are decentralized currencies fundamentally flawed or are fiat currencies just that good? It turns out, both have limitations.

For daily updates, subscribe to our newsletter by clicking here.

Decentralized currencies are subject to wild price swings, significantly limiting their potential as an alternative medium of exchange. Moreover, their anonymity and pseudonymity are simply incompatible with the banking system.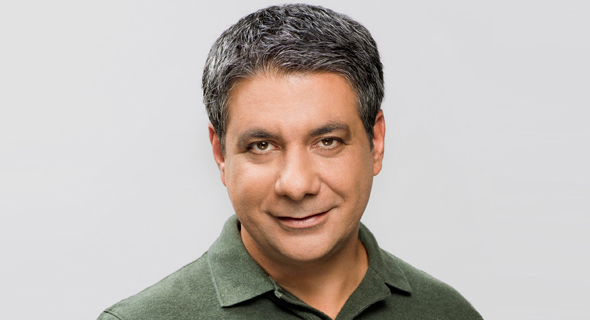 Yaniv Golan. Photo: Yoram Reshef

Fiat currencies are subject to the political whims of nation-states and leadership turnover. Monetary policies are moving targets; money can be arbitrarily printed without warning, effectively diluting existing fiat holders.

But what about a hybrid? A new form of money that overcomes volatility ensures accountability, complements existing currencies, and is algorithmically created and destroyed, rather than according to political interests? Enter Saga, lool Ventures' latest investment.

Rather than sidestepping banks and regulators, Saga designed a currency that enhances the existing financial system and takes a thoughtful approach to earning trust. Initially, each Saga is simply a 1:1 digital representation of highly trusted currencies — Saga holders bear the same risk as holding a mixture of dollars, euros, pounds, yen, and yuan. By pegging Saga to a basket of well-known currencies when trust is low, Saga incentivizes early adoption from investors looking for a stable & usable digital currency.

As more people buy, use, and sell Saga, this 1:1 ratio decreases to reflect increasing trust. As Saga gains adoption, gradually and continuously, Saga's will decouple from fiat currency altogether, and stand on its own as a non-sovereign digital currency. In parallel, Sagas will be algorithmically issued or liquidated from a smart contract to keep volatility within a predefined range; a technique used by many fiat currencies through history.

Having reviewed more than 50 investment opportunities related to blockchain technology, Saga stood out with its unparalleled level of sophistication, depth, and ambition that both impressed and inspired us to think about how money should evolve in the age of the internet.

Yaniv Golan is a co-founder of Tel Aviv-based venture firm lool ventures and a General Partner at the firm. Prior to lool Mr. Golan was an angel investor, entrepreneur, technologist and VP at AOL.