Russia Could Move to Block Viber, Report Says
In April, a Russian court ruled in favor of the Russian regulator's request to block Telegram in the country after the app operator failed to surrender keys for decrypting users' messages
Having launched an attack against messaging app Telegram, Russia could now move on to block Israel-linked instant messaging and voice over IP app Viber, the state-owned Russian News Agency TASS reported on Thursday.

For daily updates, subscribe to our newsletter by clicking here.

TASS cited Russian Minister of Communications and Mass Media Nikolai Nikiforov suggesting the Russian government has not ruled out the blocking of Viber in the case that the Federal Security Service (FSB) is unable to obtain encryption keys of Viber users.

A Viber spokesman in Israel declined to comment.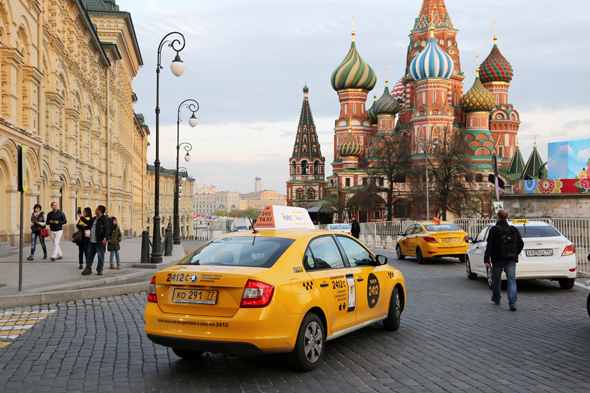 Moscow. Photo: Shutterstock

If Viber "has problems with providing encryption keys they may turn to the court and get a similar judicial decision," Mr. Nikiforov said answering a question whether Viber may be blocked like Telegram, TASS reported.

In April, a Russian court ruled in favor of a request by Russia's Federal Service for Supervision of Communications, Information Technology and Mass Media (Roskomnadzor) to block access to Telegram service in the country. The Roskomnadzor moved to block the app after it failed to surrender keys for decrypting users' messages to the FSB.

The Viber messaging app was developed by Viber Media, founded in Tel Aviv in 2010 and bought by Japanese multinational company Rakuten, Inc. in 2014 for $900 million. According to the company, more than one billion people use the viber app in 193 countries worldwide, according to the company's website, and is especially popular in Russia and Arab-speaking countries

Viber has been experiencing service blocks and delays resulting from the communication regulator's attempts to enforce the Telegram ban, the Moscow Times reported Thursday.

Also on Thursday, Russian news site Meduza reported that Russia has blocked 50 internet anonymizers and VPN services in attempt to restrict Telegram service.