Israeli Government Streamlines Tech Investments by State-Owned Companies
According to a Monday Israeli government decision, state-owned companies could invest as much as 10% of their equity in local startups
The Israeli government approved Monday a decision to remove red tape from tech-related equity investments made by state-owned companies. The decision streamlines the regulatory approval procedure required for such investments and increases their monetary cap.

For daily updates, subscribe to our newsletter by clicking here.

"We are making great efforts to upgrade the business performance of state-owned companies and to improve the quality of services they provide to the public," Israel's Minister of Finance Moshe Kahlon said in a statement.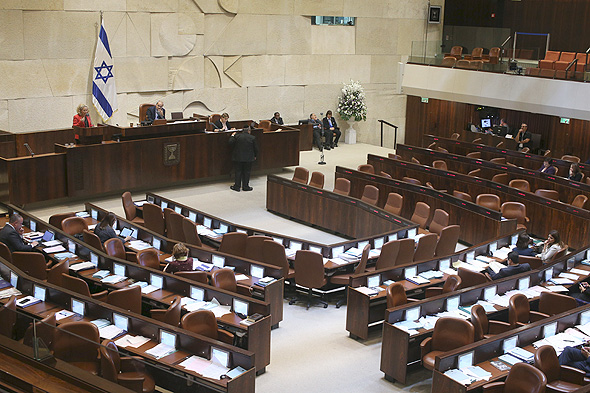 Israel's parliament. Photo: Amit Shabi

Israel's biggest state-owned companies include the national electric company, the national railway company, the country's postal service, and some of its biggest arms manufacturers, including Rafael Advanced Defense Systems Ltd. and Israel Aerospace Industries Ltd.

In August, the Israeli Ministry of Finance and the Government Companies Authority published a preliminary draft directive requiring state-owned companies to spend part of their budget on partnerships with local startup companies. The initiative was intended to boost the productivity of such companies and make them "technology industry leaders" in a country with an already vibrant startup scene, according to Mr. Kahlon.

According to Monday's decision, state-owned companies could invest up to 10% of their equity, though no more than NIS 200 million ($55.5 million) overall, and hold a stake no greater than 20% in a single startup. There is no limit on the number of startups state-owned companies could have in their portfolio, according to the new decision, as long as they do not exceed the cap. For small state-owned companies, the upper limit is set at 3% of the equity or at NIS 65 million ($18 million), whichever is lower.

Formerly, each equity investment made by a state-owned company required a lengthy regulatory process involving several regulatory bodies, providing little motivation for such partnerships on both sides of the equation. Under the new scheme, investments will be approved within 30 days of being submitted to the regulator, barring objection from the corresponding ministers.

The resolution also mandates the establishment of an inter-ministerial steering committee intended to promote innovation in state-owned companies.

The decision approved Monday is in line with government policy to strengthen innovation and technology across all industry aspects, Mr. Kahlon said.